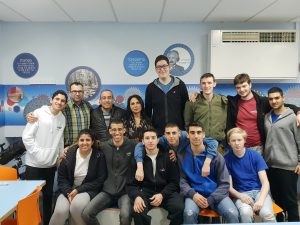 A delegation of students from the Israel Sci-Tech Rabin School in Gan Yavne recently visited the European Research Center for Particle Physics, CERN, located in Geneva, Switzerland in January.  Student Yoav David chronicled the adventure in a blog posted in Gan Yavne Net. Yoav shared that his favorite part was venturing down 100 meters underground to see the actual particle detector.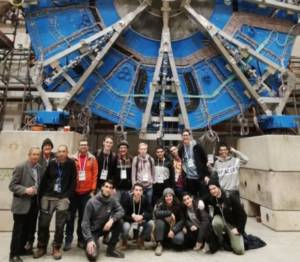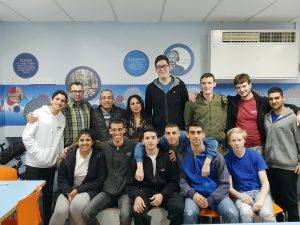 In addition, his teacher, Ofer Yagel, a physics coordinator at the Israel Sci-Tech Rabin Center in Gan Yavne, and the delegation's director, explained:
"In the world there are particle hunters. These hunters do not have spear, rifle, or any animal capture tool we know. These hunters use a pencil, a page, a sophisticated laboratory, and an advanced computer. These hunters have a wealth of knowledge in physics, mathematics and engineering. They do not search with binoculars or a sophisticated telescope but with thought, knowledge, reflection, reflection, consultation and a great deal of imagination. These delegation trips are how we inspire all of our students to think creatively about the challenges of our era.
The 11 students from the Rabin School who visited CERN were:  Yoav David, Naomi Elush, Yoav Azulay, Aviv Binyamin, Carmel Kenneth, Haim Grumman, Liad Raz, Aviv Sabag, Yoav Caspi, Omri Raz and Shachar Zaybal.