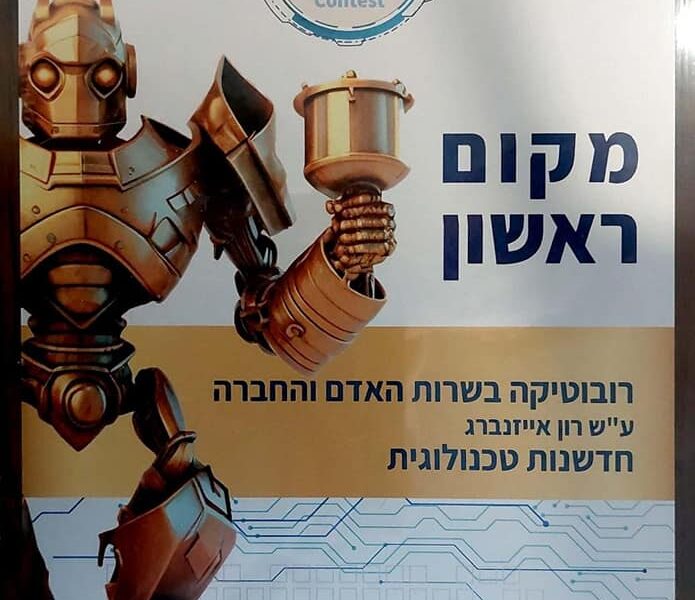 Meet the outstanding students of Israel Sci-Tech Abin Ramat Gan School robotics and engineering course, who spent months on inventions such as the automatic chess robotא️, the autonomous nurse, and the recycling robot.
The national competition for robotics and engineering takes place every year at the Technological Center for Entrepreneurship in Haifa and it brings together groups of mechatronics students from various schools in Israel and they compete among themselves in the fields of engineering and robotics.
This year, hundreds of robotics and engineering majors from hundreds of schools participated in the competition and presented software-controlled engineering projects, which they worked on during the year, to a panel of judges that included leading teachers of the Ministry of Education from the Technological Education Division.
Israel Sci-Tech Abin Ramat Gan School students who participated in the competition stood out for their high professional level and won national first place in technological innovation and the national third place in engineering excellence.
To learn more about Israel Sci-Tech Schools, please visit https://www.israel-scitech-schools.com/.