Sunflowers and Medical Clowns
Jewish, Arab, Druze and Bedouin students from Israel Sci-Tech Schools bring sunshine to hospitalized young cancer patients through Sunflowers, an innovative volunteer program.
Students tutor the young patients, teach them how to surf the Internet, play online games and, most importantly, help them get through their difficult medical treatments. The volunteers gain rich insight and a special sensitivity for the needs of adolescents who, because of their treatment, struggle to continue their studies and prepare for their matriculation exams.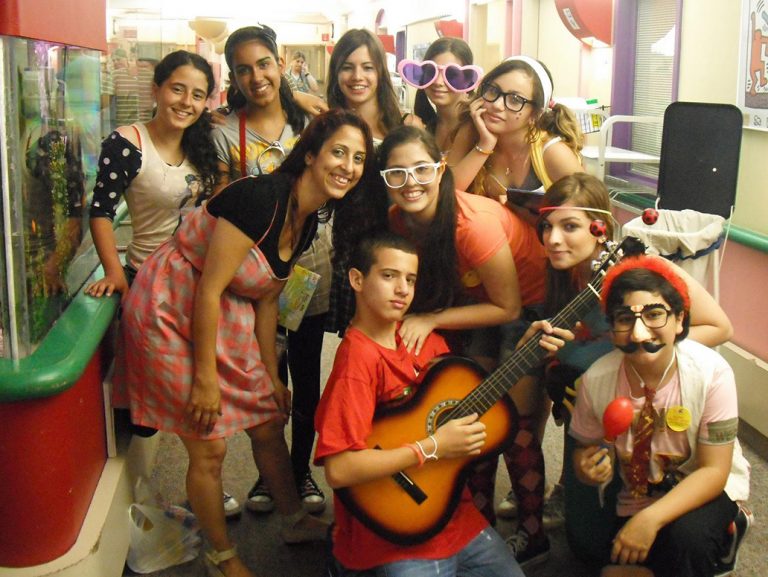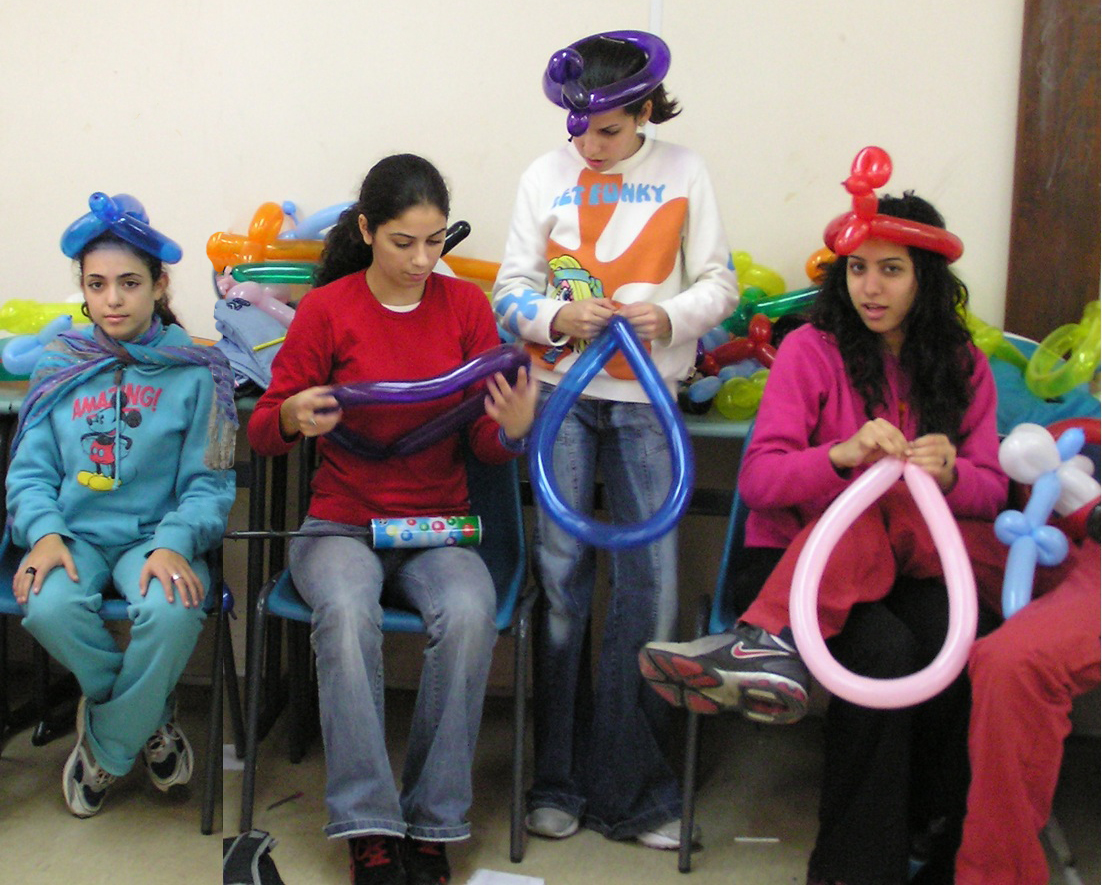 Medical Clowns
The Medical Clowning program is a new aspect of Sunflowers. It aims to provide laugh therapy – a proven technique that helps strengthen the immune systems of cancer patients. The program offers children with cancer a way to have fun and release some of the stress created by their illness. The program is also offered to senior citizens at retirement homes and geriatric wards. 
Padua Alhtauna, OrTov Coordinator says, "The main goal of these activities is to make the sick children happy and have fun, to do meaningful, beautiful, important and fun things. The activity has a hint of peace, brotherhood and cooperation. Most importantly, draw a smile on the patients' faces and a good feeling in the belief that the good feeling helps the patient to feel better."
Neta Zack, 11th grade student at Israel Sci-Tech Gutman School Netanya says, "to hear the laughter of the boy, who only because of a virus spends his weekend alone in the gloomy hospital, and to know that thanks to me he is happy, it is a laugh I will never forget. This volunteering took me back to times when we would laugh at everything and actually really enjoy life. I was waiting for another week for the next volunteer experience. I did not even care that I was missing hours of my private time."