OrTov is a national youth movement, which leads the Networks' social-value and character-building efforts in helping schools implement educational programs for student social involvement and volunteering. More than 60,000 teens throughout Israel are involved in social responsibility and contributing to the community, shared society programming between Jewish and Arab teens, strengthening multigenerational bonds, raising awareness of the environment and sustainability, relieving the loneliness and isolation of Holocaust survivors, and combatting anti-Israel delegitimization and Anti-Semitism online.
Values, Leadership and Community
Social responsibility and contribution to the community, living together, strengthening intergenerational ties, raising awareness of the environment and sustainability and more – these are social issues that are at the top of the public agenda in Israel, and touch on the key values ​​that lead the entire Israel Sci-Tech Schools Network. We consider it very important to provide a solution to these issues, which encourages the pooling of resources, and general network cooperation.
Webrangers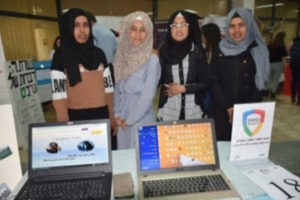 In the days when the internet has become the center of our lives and almost the entire world of youth, it is impossible to ignore the fact that alongside the many and varied benefits and opportunities that the web has to offer, there are quite a few dangers that can affect an entire life. Every day we witness and are exposed to tremendous technological development and even to difficult cases that are exposed as a result of bullying and improper and poor use through the network.
In order for the Internet to be a source of positive influences, for personal growth and empowerment, a tool for realizing abilities and skills, 1,000 teens in 40 schools volunteering for the Webrangers/Screensavers program, a join program of the Network and Google.
The activity framework focuses on several key elements:
Preparation of marketing campaigns that deal with smart and safe web browsing.
With the help of the campaigns, teenagers reach teenagers in a modern technological language that manages to touch the peer group and motivates them to show interest in the subject, to be influenced, and in many cases to influence others as well. Because campaigns have a viral element, in a short time the content can reach a large target audience that is not necessarily teenagers but also parents, teachers and more, who are exposed, discover, learn and know the effects of the network in all its facets.
Through the creation of the campaigns, screensavers learn and experience applied tools and are exposed to modern and developed technology that contributes to them as part of the job and will undoubtedly serve them in their personal lives now and in the future