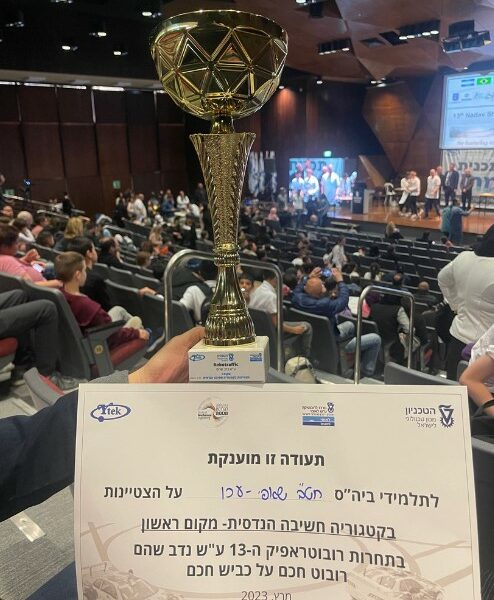 Israel Sci-Tech Halami Shafei School students from Akko win first place in the engineering thinking category at the Technion Nadav Shoham Robotrafik competition.
Every year the Technion hosts the Nadav Shoham Robotrafik competition – "Smart robot on a smart road". The competition is organized by the Robotics Center in the Faculty of Mechanical Engineering at the Technion in collaboration with Ytek.
The competition is focused on building autonomous vehicles that are required to drive autonomously in an environment that simulates driving in the city and is attended by thousands of students from Israel and abroad – from the USA, Argentina, Russia, Mexico, and Ukraine. The purpose of the competition is to increase the motivation to study science and technology and to develop the mathematical thinking habits of engineers in an experiential way. During the competition, the children perform tasks from the world of scientific-technological content that focuses on road safety. To perform the tasks, they apply scientific principles they learned as part of the Ytek program in collaboration with the Technion.
To learn more about Israel Sci-Tech Schools, please visit https://www.israel-scitech-schools.com/.