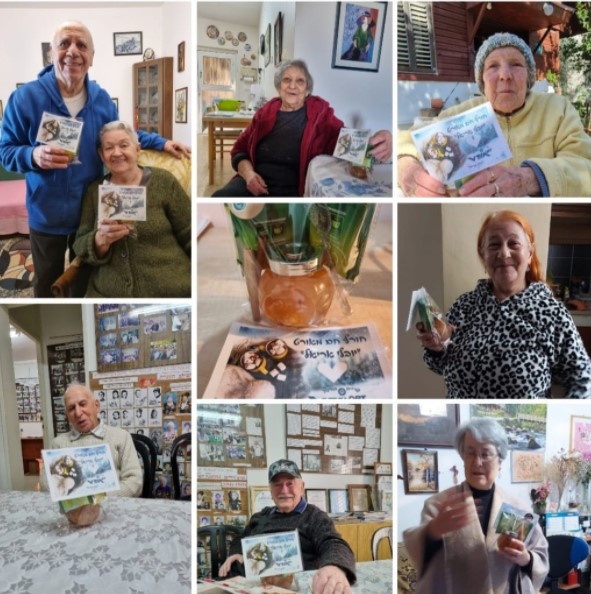 Students and Teachers of Israel Sci-Tech Yuvali School in Ariel Turned Lemons Into Lemonade in Support of Holocaust Survivors
Yona Gliss is a teacher at Israel Sci-Tech Yuvali School in Ariel and a mentor to the students involved in the Mechubarim/Connected Generations program. This year, in her home's courtyard, a lemon tree blossomed with large and plentiful lemons. Together with teacher Elena Promisliansky, the Mechubarim/Connected Generations Program Coordinator at the school, they harvested the lemons, made fine jam, and prepared personal packages with teas, cinnamon sticks, and blessings designed by graphics students, and their teacher, Michal Gertler.
On a recent cold and rainy weekend, the schoolchildren set out to make the veterans and holocaust survivors happy and warm their hearts.
Mechubarim/Connected Generations is a signature program of OrTov, Israel Sci-Tech School's teen social and character values development program. The program engages 850 teens with 450 Holocaust Survivors in 28 communities across Israel. The purpose of the program is for the teens to teach internet and computing skills and for the survivors to share valuable lessons from their past to help the students grow into well-round contributing citizens to Israeli society.
To learn more about Israel Sci-Tech Schools social values and character development programs, please visit https://www.israel-scitech-schools.com/connected-generations-mechubarim/.