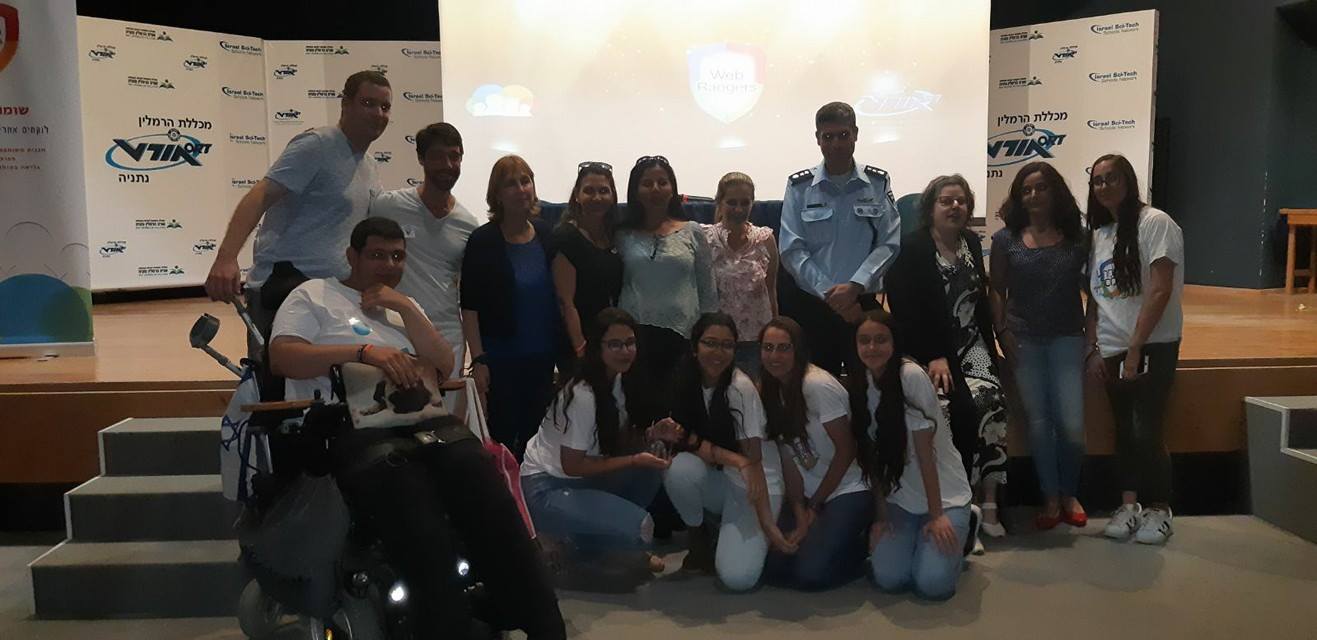 The Web Rangers  project, led by Ortov in collaboration with Google Israel, aims to promote safe Internet use. It does so by addressing teens and making them into ambassadors of safe Internet use in their communities. The teens achieve that goal through personal projects and preemptive educational activity, overseen by professional educational staff, which is meant to draw attention to this issue in their school and their community. The project enables teens to take personal responsibility and to extend it to their community, enhances their sense of agency and influence, and turns them into role models for sensible online engagement.
The 2018 edition of The Yearly Contest for Original Initiatives against Cyber-Bullying was held recently in Sci Tech Hermelin College, Netanya. Screen Saver groups from Sci Tech Network's schools all around Israel had been invited to compete. Some 30 schools had accepted the challenge, and developed their own original initiatives. A team of referees went through two elimination rounds, examining the projects on various aspects such as innovation, creativity, presentation, production, distribution potential, pitch delivery during the contest, and more.
The first prize was awarded to a team of students from Sci Tech Rabin, Gan Yavne, who presented a programme called "A License for a Smartphone". Led by their coordinator Tzviya Cohen, the students created a full study programme covering guidelines for proper smartphone use. They designed emojis resembling road signs, bearing explanations of the dos and dont's of smartphone use. The target audience of their initiative is parents, as a way to introduce guidelines for usage and safety before getting their child's first smartphone.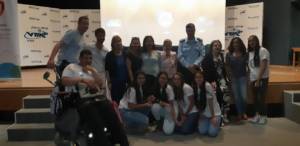 At the contest itself, the project was presented by an all-female team of students – Gili Lapid, Hadar Cohen, Lior Zanetti, Shaked Rodshtein, and Maya Frenkel – who received plenty of congratulations and compliments from the referees, both for the initiative and for their presentation.
Second place was won by students of Sci Tech Psagot Karmiel, who initiated an online campaign called #leave_a_mark.
The third prize went to students of Sci Tech Ronson Osafia, who co-authored and produced a coloring book for toddlers, dealing with the topic of proper Internet use.