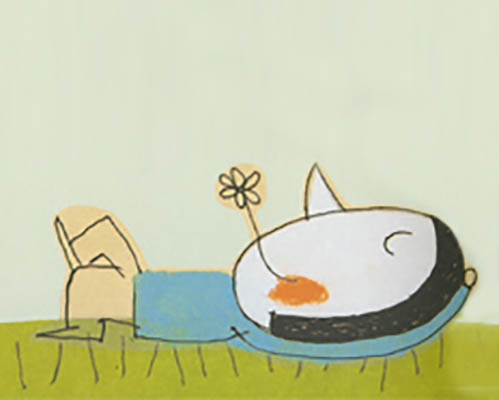 An innovative middle and high school curriculum for acquiring thinking skills through philosophical inquiry workshops. The program offers a new group study and discussion methodology, fostering the art of questioning and the development of critical thinking.
The program is an Israel Sci-Tech Schools and Daniella De-nur publishing house initiative that developed a pedagogical program based on a series of books titled "Talking Philosophy" by philosopher Oscar Brenifier. The program is a game-changer in that it considerably strengthens the teachers' impact in the classroom – it turns them from being just an information provider to a facilitator and a partner in the debate.
As part of the program, the Israel Sci-Tech Schools' Research and Development Center developed an extensive teacher guide which is one of its kind, a 60-hour lesson plan booklet, as well as a teacher training and teaching method course for middle school teachers in the Network.
Two complementary pedagogical elements are the foundation of the program: the discussion and the question. Through these two, the learner will develop a complex worldview and formulate a moral stance regarding himself and his environment.
The Program presuppositions:
Philosophical education, which puts the question at the center, develops the student's independent, in-depth and critical thinking.
Philosophical education that deals with everyday questions of every student enables the development of a worldview, the ability to exercise moral judgment about local and global issues, and allows the student to construct meaning to an inner world and self-identity.
Philosophical education, centered on discussion / dialogue, develops the ability to express and listen as well as the sense of belonging and solidarity with the group of learners.
The method can be applied in the classroom to any subject being taught.