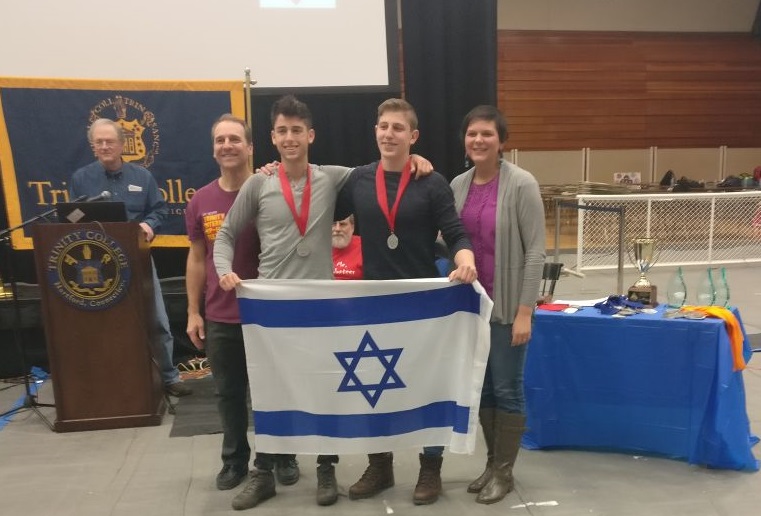 Our electronics-robotics students at Givatayim Sci-Tech School achieved third place in the prestigious Roboner Robotics competition at Trinity College, Connecticut; and first place amongst the Israeli delegation participating this year.
This ten-man team sent their robots into a maze to rescue a (toy) dog. Robots are crucial when humans cannot enter a dangerous situation or tough terrain.
What makes Roboner's Trinity College robotics competition different from others is that only autonomous robots are invited – intelligent robots programmed to operate independently and to respond in a particular way to outside stimuli; no remote controls are involved.