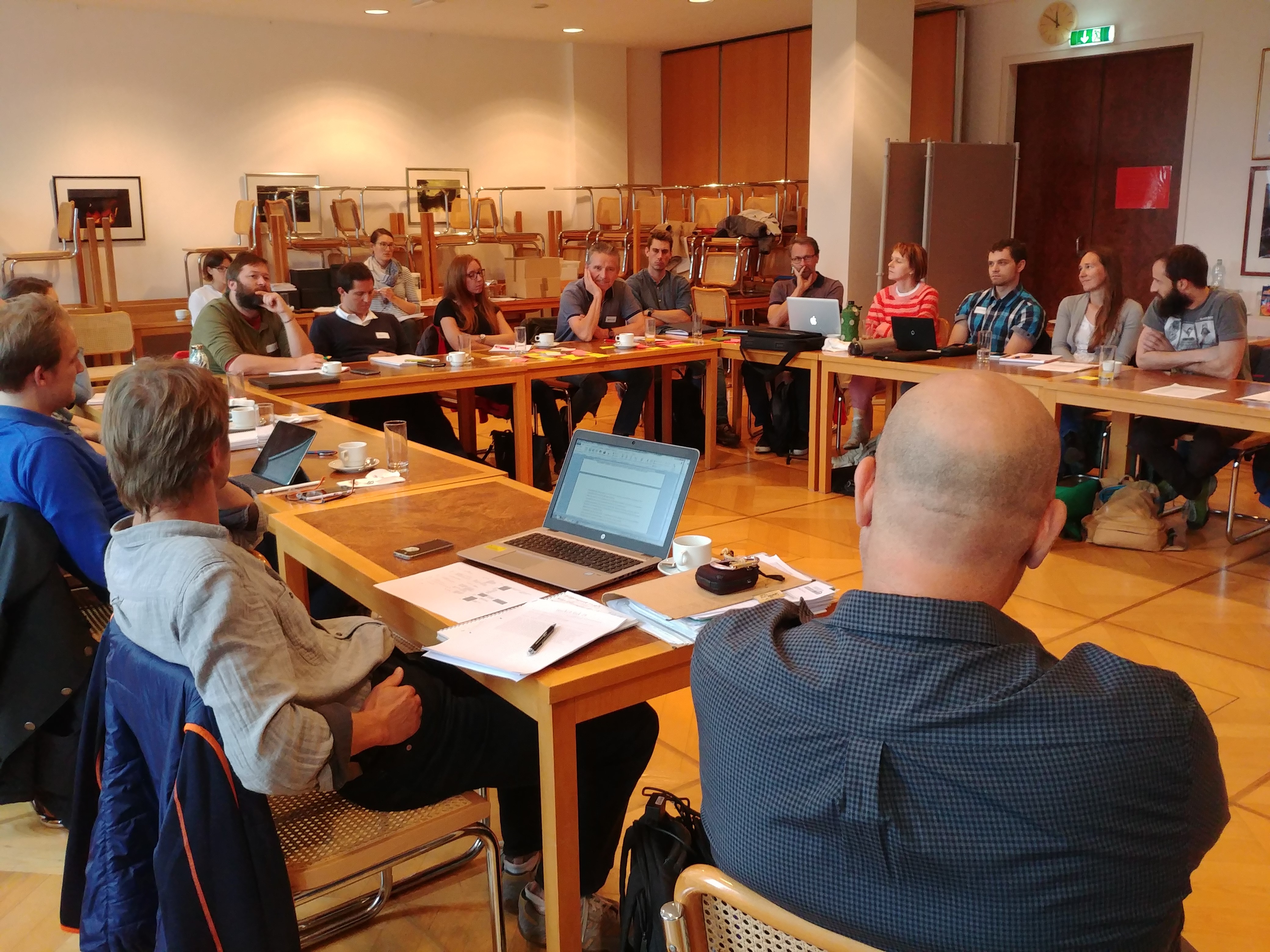 Israel Sci-Tech Network's R&D Center is one of the partners in the Austrian's NAN-O-STYLE Project for secondary schools. This project, which deals with applications of nanotechnology in everyday life, was launched by the Molecular Biology Department at Salzburg University.
One of the goals of the project is to train teachers in the program for its implementation in Austria. The long term goal is that after graduation, students will be able to be integrated in various positions in the world of nanotechnology industry and academia. In addition, this project will incorporate international mutual learning, combining classes from different countries.
The project's team in Israel Sci-Tech Network was invited to give a one-day workshop, as part of a teacher training seminar held recently in Salzburg, funded by the Austrian Ministry of Education. Dr. Nira Shimoni-Ayal, the project's coordinator in the Israel Sci-Tech Network, was accompanied by two teachers who teach nanoscience and nanotechnology in the network's schools – Dr. Yossi Baumhaker from Sci-Tech Ebin High School, and Amos Goaz from Sci-Tech Naomi Shemer High School – and together they visited the seminar and met with the Austrian teachers. Their visit started with a tour of the Salzburg University labs, hosted by the university's representatives.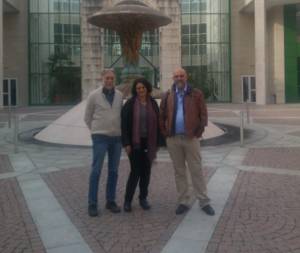 Later on, Dr. Nira Shimoni-Ayal gave the Austrian teachers a brief overview of general information and concepts in the world of "nano", and presented various ways to expose students to this topic. The Israeli teachers shared with their Austrian counterparts some of the challenges and benefits they've encountered while teaching this subject, shared their best-practice advice from their years of experience in teaching the subject in their classrooms. Nanotechnology studies are conducted in the Israel Sci-Tech Network's schools in the framework of a programme called "Nanotechnology – What a Small World", developed by the Israel Sci-Tech Network's R&D Center.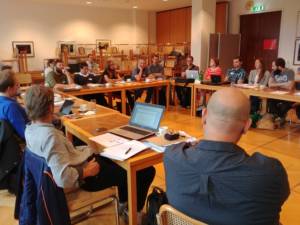 The Austrian teachers expressed their satisfaction and excitment with their training, and particularly with the good balance between theory and practical information.
This gathering brought about a unique collaboration between Israel Sci-Tech's teachers and Austrian schools: every pair of schools (Israeli and Austrian) planned a joint lesson suitable for the Israeli and Austrian students. These joint lessons are due to be held, both face-to-face and online, by January-February 2019.