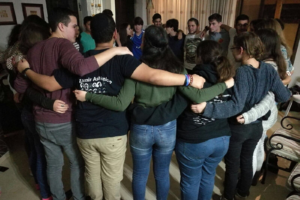 HaZamir Choir from Baltimore, the largest city in the US state of Maryland, paid a visit recently to the Sci Tech Afridar Ronson Comprehensive High School in Ashkelon, as part of the Baltimore – Ashkelon Partenship. "HaZamir" (The Nightingale) Choral Foundation is a programme whose members are high school students from Baltimore, who participate in a choir by the same name. The choir's members learn about Jewish liturgical music, and perform it in a unique vocal way, accompanied only by a piano. This first visit expresses the main goals of the partnership between the cities: connecting people, strengthening the Jewish community, and preserving and fostering the Jewish identity and the attachment to Israel.
The school's staff and students gave the guests a warm welcome, and some bonds were formed between the students and the visitors.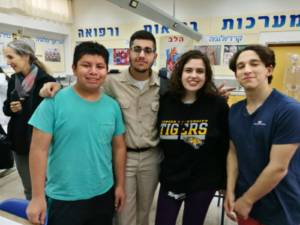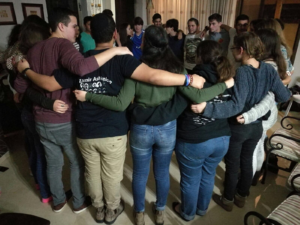 The visiting delegation toured the school, and visited among others the facility of the Medical Science Programme, where they witnessed a demonstration of a scientific topic using 3D imaging technology. After their visit in the school, members of the delegation expressed their appreciation and admiration for the school's wide open and well-tended spaces, for the technological progress in the various study programmes, and most of all for the warm welcome they had enjoyed.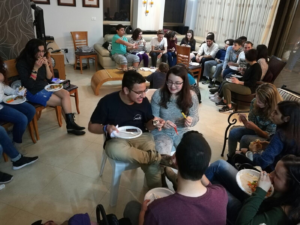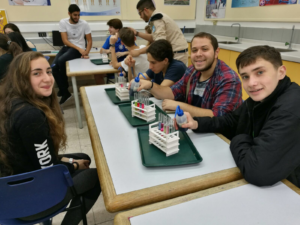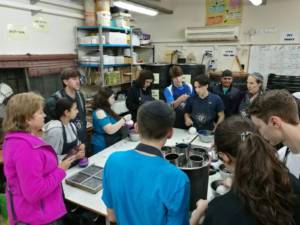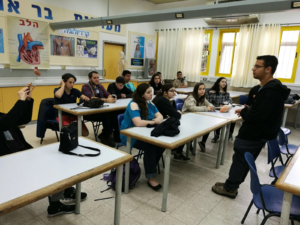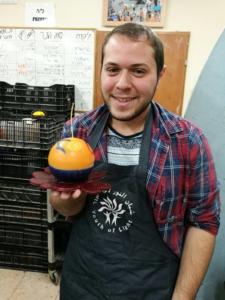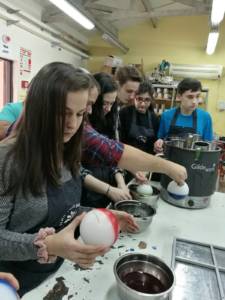 The visitors honored their hosts with an extraordinary liturgical performance: