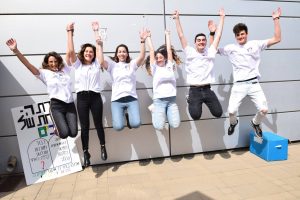 To fight cyberbullies, Israel Sci-Tech Psagot students created innovative on-line workshops to help students stand up for themselves and to help cyberbullies see the errors in their ways. The Screen Savers effort brings our "Or Tov" student volunteers together with experts from Google Israel who train the youth to lead the effort to promote safe browsing. This was the sixth year of this unique program in our schools.
The Screen Savers program echoes the values we teach at Sci-Tech Israel schools. Students are asked to be innovative in how they would teach their peers and even serve as role models and leaders. Our students were so effective, that they earned special recognition.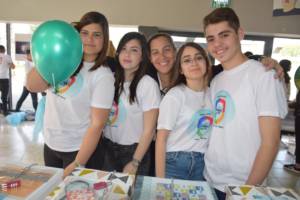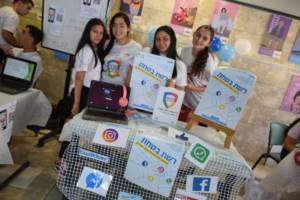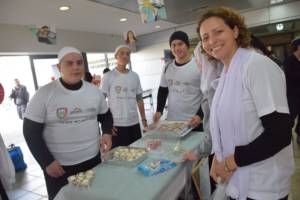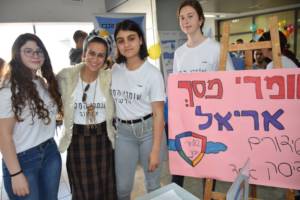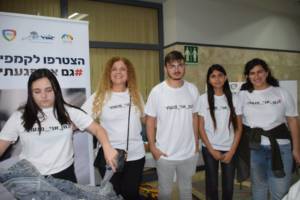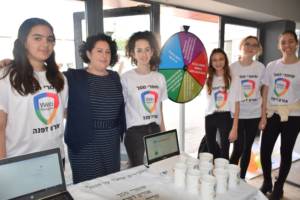 In a contest held across 30 of the Israel Sci-Tech schools, students from the Israel Sci-Tech Psagot school in Carmiel developed a truly groundbreaking solution. They designed a 10-part online workshop that asked students about their personal character traits and then helped students identify how to manage their behavior online. This included helping students understand if they were a bully or were being bullied. And if the student was being bullied, it provided tools to empower the student to ask for help and to act on her own behalf.
Israel Sci-Tech Psagot was represented by students Hoshen Gafni, Stav Zrihan, Elia Ben Shitrit, Neve Moshon, Niv Ventura and their teacher Yifat Cabessa. They were part of a gathering of students from 30 ORT/Sci Tech Israel schools and represented the full diversity of Israel including Druze, Muslim, Christian and Jewish students.  News coverage of the event can be seen here:  Read more about the Screen Savers initiative.