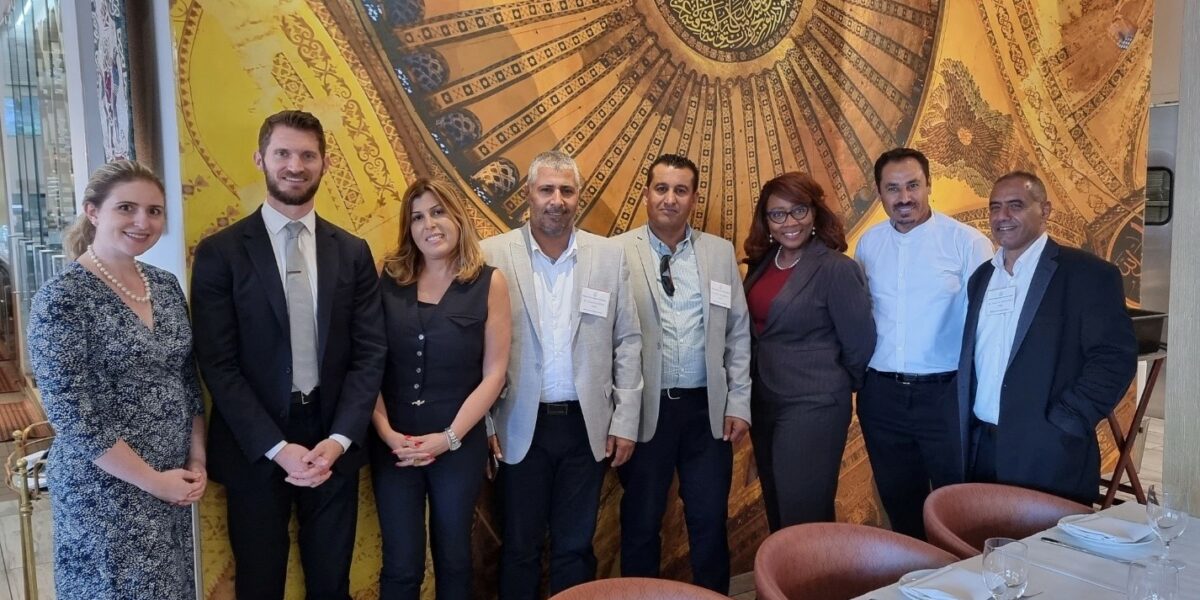 For 15 years, Israel Sci-Tech Schools has implemented The ACCESS program, a US Embassy in Israel initiative to promote English studies in Bedouin and Arab high schools. The program includes entrepreneurship and cultural activities to improve discourse and discussion skills, strengthening English studies and familiarity with American culture, society, democracy, and history.
The close and long-standing cooperation between the Israel Sci-Tech Schools Network and the US Embassy in Israel has developed into a strategic partnership focused on the periphery of Israeli society, and the creation of programs to empower the multicultural community of school principals in the Network.
In this spirit, a unique and very exciting leadership delegation of school principals from the Bedouin sector was formed for the first time, including: Raji Alkarem, principal of Abu Talul High School in the Neve Mebar local council; Yosef al-Hawashla, director of al-Hawashla in the Neve Mebar local council; Malik Abu Karinat, headmaster of Abu Karinat High School in the Neveh Desert local council; Khalil Dahabsha, principal of Al-Mutanbi High School in Seyyfa and Rabab Nasser, principal of Arab Comprehensive School in Ramla. The members of the delegation were invited on a trip to the USA, where they got to know the American education system.
During the group trip that took place this month, they met with inspiring professional figures, took part in tours and seminars throughout the USA, learned about different education systems in the USA, shared in educational activities that they lead, deepened their professional development, and also experienced personal processes as managers while strengthening the relationship between them. During the trip, the principals learned about diverse educational models focused on minorities. They visited dozens of different educational organizations and heard about the characteristics and methods of operation in which each of them operates. During their visit to Washington, they met many sponsors of various programs in Israel, such as the ACCESS program. They took part in panels in which they presented and shared challenges facing the education system in the Negev and discussed with their real counterparts in the US ways to improve it through programs that benefit the Arab community.
Raji Alkarem, principal of Abu Talul High School in the Neve Mebar local council said about the trip: "On behalf of the entire group, I express my sincere thanks to the Israel Sci-Tech Schools Network that leads the high schools in the Neve Mebar local council and in Kaseife for giving us the opportunity to present the reality in our schools and learn about education and leadership in the United States. We also thank the American Embassy in Israel for coordinating this trip to learn about the American system".
To learn more about Israel Sci-Tech Schools' innovative education, please visit https://www.israel-scitech-schools.com/pioneering-models/sci-tech-colleges-and-vocational-training/