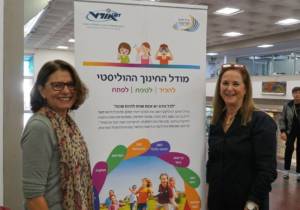 A conference on Start-Up Education (The Holistic Education Model), co-sponsored by Sci Tech and Levinsky College of Education, took place recently at the Levinsky College of Education, drawing some 120 educators, administrators and teachers from all over Israel. The conference included presentations of the model's rationale as developed in Sci Tech, its characteristics, its uniqueness, and its implementation in schools. The conference was chaired by Prof. Itzhak Gilat, Head of Research Authority in the Levinsky College of Education.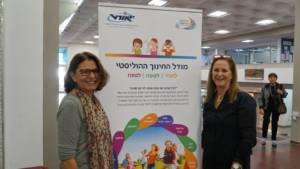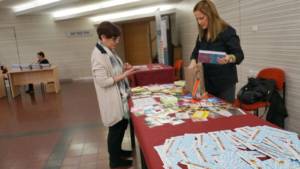 In her lecture "Why Our Deepest Problems Aren't Resolved", Dr. Pninit Russo-Netzer, Ph.D, gave an overview of the conceptual and empirical basis for the importance of the holistic approach to well-being. She also demonstrated how creating a holistic model in education embodies one of Rabbi Maimonides' key teachings: "The purpose in our world is creating the appropriate conditions to the development of the whole person".
Mrs. Mira Roskis, Head of the Holistic Education Project in Sci Tech network, gave a lecture called "Holistic Education Here and Now! From Theory to Practice", in which she expounded on the essence of the holistic model as a humanistic model, "for the people by the people", which transcends cultures (religious, non-religious, Arab) and ages, calling for partnership with schools and growth out of schools. The model highlights students' leadership and empowerment, rather than just improving academic performance, as it is grounded in a discourse of strengths.
Mr. Joel Rothschild, Director of Administration for R&D and Training in Sci Tech, facilitated "I'm Holistic", an experiential session with audience participation. Inspired by the mapping system of the holistic education approach, mapping was performed for 97 of the conference attendees, by completing an online survey using the Kahoot! website. The mapping experience in itself contributed to the participants' self-reflection, and to better understanding of how the mapping creates a comprehensive snapshot in terms of sleep, physical activity, diet, free time and leisure, volunteering, societal status, economic status, family life, and finally emotional and mental state.
Studies on holistic education were also presented: by Rachel Wilf Miron, MD, MPH, called "Well Being and Academic Achievement – What's the Connection?", and by Rachel Sagie. PHD, called "The Holistic Education Model in Light of Research".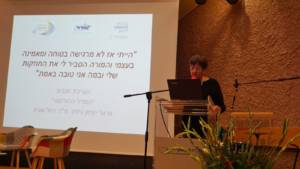 The teachers showed high level of satisfaction from the model, and high capacity to apply it, despite the additional burden to their work.
In addition, there was a fascinating panel in the "Circles of Influence" approach, led by Hagit Navarro, Head of the Centre for Learninkg Skills in Sci Tech network.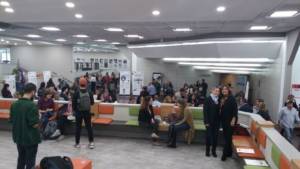 Merav Elkan, Head of the Department for Programmes, Projects and Professional Development at Sci Tech network, said in conclusion: "The conference was fascinating and profound, the lectures and other activities had a good dynamics and flow to them, and the organization was respectful. I would like to thank the wonderful team for splendid planning, organizing, and execution.