Prof. Bracha Rager, Ph.D.
President of the Board
Professor Rager is Professor Emeritus of Microbiology and Immunology, Faculty of Health Sciences, Ben-Gurion University of the Negev; former Chief Scientist at Israel's Ministry of Health and member of the Council for Higher Education.
In 2005 Prof. Rager received the 2005 Sarov Prize for Excellence for her unique contribution to clinical research in microbiology.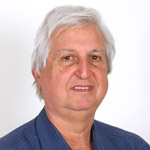 Uzi Tsuk, Ph.D.
Chairman of the Board
Dr. Uzi Tsuk is CEO of the Israel Teacher Training Fund; former Chairman, K.G.M Pension Fund; former Director of Science and Technological Education, Israel Ministry of Education.
His doctoral thesis was titled "Monitoring and Implementing Reforms and Structural Changes in Educational Systems" (Jerusalem University).
Col. Dvora Tomer (ret.)
Deputy Chairman of the Board
Col. Dvora Tomer is a former Commander of the Women's Corps, Israel Defense Forces; Senior Deputy manager at Bank Hapoalim; Deputy Financial Advisor to Israeli Chief of Staff; former CEO, Bank Mishkan and former Chief Internal Auditor, Bank Hapoalim.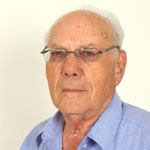 Dov Sapir, CPA
Chairman of the Finance Committee
Mr. Dov Sapir is Chairman of the Israel Accounting Standards Board; former VP, Bank Leumi and Chairman of the Committee for General Accounting Principles.
Ariel Ben Tovim 
Mr. Ariel Ben Tovim is former CEO of Abic, Ltd., a leading Israeli chemical and pharmaceutical industry; Chairman, Lev Yaffa Jewish Community Center and Director SHALEM (Adult National Service) Movement.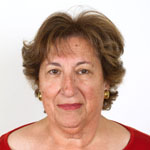 Esther Gussarsky, Ph.D.
Dr. Esther Gussarsky is the former Pedagogical Administrator Vice-Rector and Acting President, Kaye College of Education; Coordinator, Pedagogic Forum, Mofet Institute and External Lecturer in Chemistry and Education, Ben Gurion University.
Akiva D. Mayer
Mr. Akiva Mayer is former CEO CLAL Electronics Industries, Ltd.; retired CEO, EL OP Electro Optics Industries, Ltd.; Co-founder, Inventech Venture Capital Fund, former VP Strategic Planning and New Ventures, Tadiran Ltd. and former senior VP COO, Motorola Israel, Inc.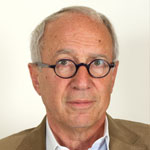 Joshua Neeman
Mr. Joshua Neeman is an Attorney at Law and serves as Director of major corporations. He is the former General Corporate Counsel, Head of Legal Department and Secretary of the Israel Corp.; member of the NY Law State Bar; board member, El-Al Israel Airlines and First International Bank, Ltd.; Chairman Control Committee and the Wolf Foundation.
Rina Pridor
 Mrs. Rina Pridor is an Attorney at Law, Director-General of Technological Incubators Program, Office of the Chief Scientist, Israel Ministry of Industry and Trade. Mrs. Pridor is also a member of the Steering Committee at the Tnuffa Idea Promotion Center and a member of the Women & Science Council.
Haim Rousso
Mr. Haim Rousso is Managing Director & Corporate VP at ELBIT Systems Electro-Optics ELOP Ltd.; Chairman of the Education Committee of the Israel Association of Industry and member of the Steering Committee of the Israel Space Agency's General Assembly.
Prof. Gad Shani, Ph.D.
Prof. Gad Shani is Professor Emeritus at the Department of Biomedical Engineering, Ben Gurion University, and former head of Nuclear Engineering, Ben Gurion University.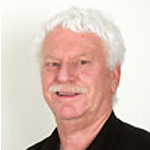 Haim Krupsky
 Mr. Haim Krupsky is the General Manager at IsraCard Ltd; former Director of Bank Massad Ltd; Director, Joshua Rabinovich Foundation for the Arts, Tel Aviv; Member of the Public Service Commission, 'Adopt-A-Soldier' by FIDF (Friends of the Israel Defense Forces) Israel; External Director, Neviot Teva Hagalil Ltd until March 2012; Member of the Board, Aviv Museum of Art.
Meir Netzer
Mr. Meir Netzer is the Coordinator of the National Forum for Research and Development (TELEM).
Izhar Shay
Mr. Izhar Shay is General Partner, Canaan Partners – Venture Capital and Private Equity, as well as a Board Member of the Swallow Association and Prime Sense.