New York – Our Street Labs

On May 7, 2013, some of our top students traveled to the Big Apple, set up a tent in Union Square, and showcased a variety of student-created technological solutions that can benefit the everyday lives of New Yorkers. They proved that sci-tech education is fun and builds careers. Visitors were delighted to try out the inventions and do experiments themselves.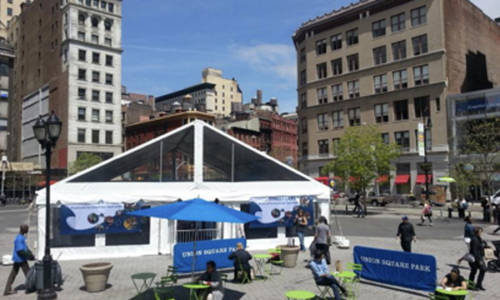 Our Street Labs tent in Union Square, moments before opening to share with New Yorkers our students Scientific Engineering inventions – and promote sci-tech education.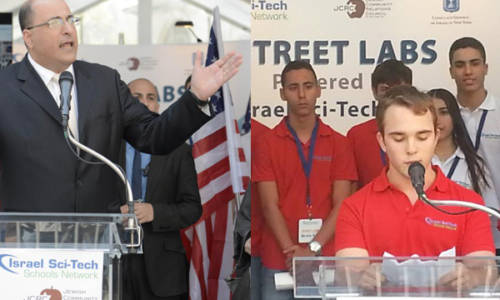 The Street Labs tent in Union Square, New York, was opened by Israel's Consul General to New York, Ido Aharoni (L) and our student, Mark Vaykhansky (17).      Mark said, "It's a vast field…The sky's the limit!"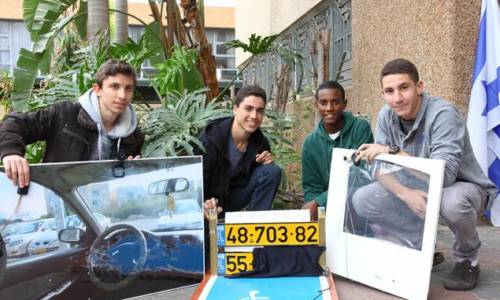 Students' inventions included:
An allergy app to use while shopping

A device to prevent teen drunk driving by Skyping a warning to parents – and allowing them to block the engine.

A system to prevent illegal parking in disabled parking spots; it even issues parking tickets!

A device to alert the wearer of an impending epileptic fit

A computer program that summarizes pages of text, online and handwritten, saving students with learning disabilities time and effort.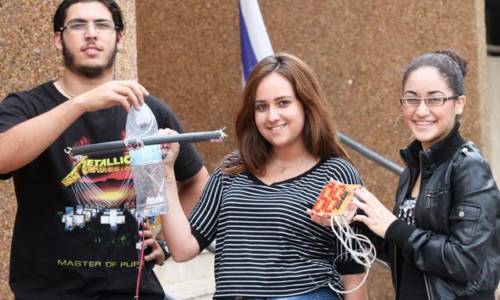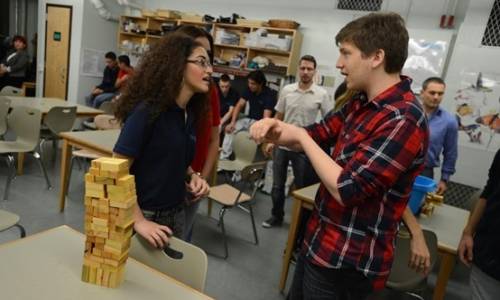 Our students visited local high school students in Manhattan and the Bronx, sharing their accomplishments and encouraging sci-tech studies.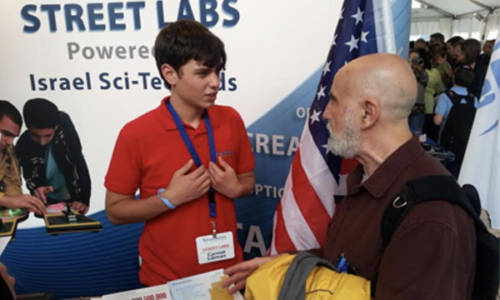 Our sci-tech team was accompanied by our young reporters from [link to content on Eye2Israel] Eye2Israel, an ambassadorial joint venture between Israel Sci-Tech Schools and Israel's Foreign Ministry. Above, Carmel Libman greets guests at the Street Labs tent.