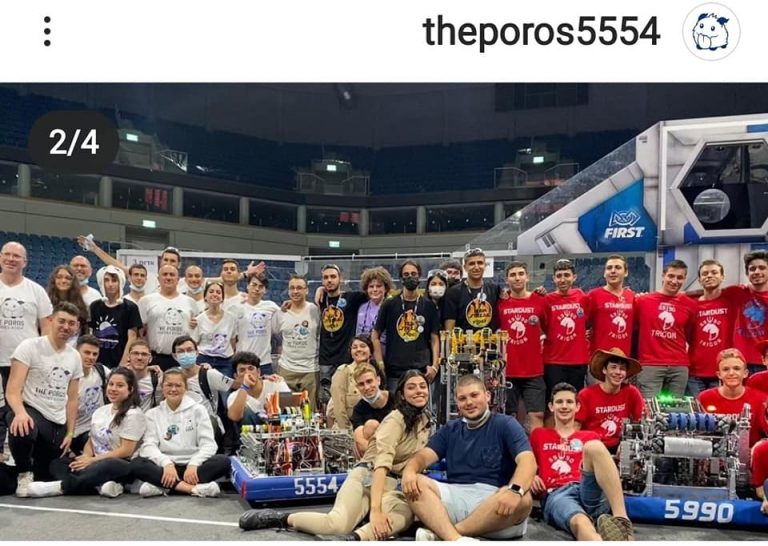 The Poros Robotics team from Israel Sci-Tech Leibowitz School in Netanya wins 2nd place in Israel's national student First Robotics Competition (FRC). The Netanya group was founded by motivated school students with a vision to develop the field of robotics among the city's youth. Since then, the group has won dozens of awards and has represented Israel in international competitions.
The FRC (FIRST Robotics Competition) is held annually by the FIRST organization, which is a non-profit organization that strives to instill the spirit of science and technology in youth.  Every year, there is a live broadcast for all the teams around the world revealing the challenge of that year. From that moment on, groups are allotted six and a half weeks to build a robot that meets the requirements of the challenge and performs various tasks depending on the challenge received. The final robots of all groups compete at the regional, national and international levels. The team from Israel Sci-Tech Leibowitz School in Netanya qualified for the finals of the national competition in a joint alliance with 2 other teams and finished the competition in second place.
The School's principal Vered Dovrat said: "We are excited and proud of the school's robotics team, for the incredible achievement of second place in the national robotics competition for high school FRC! Well done champions! And this is just the beginning".
To learn more about STEM innovation in Israel's leading science and technology education Network, visit https://www.israel-scitech-schools.com/young-startup-leadership/