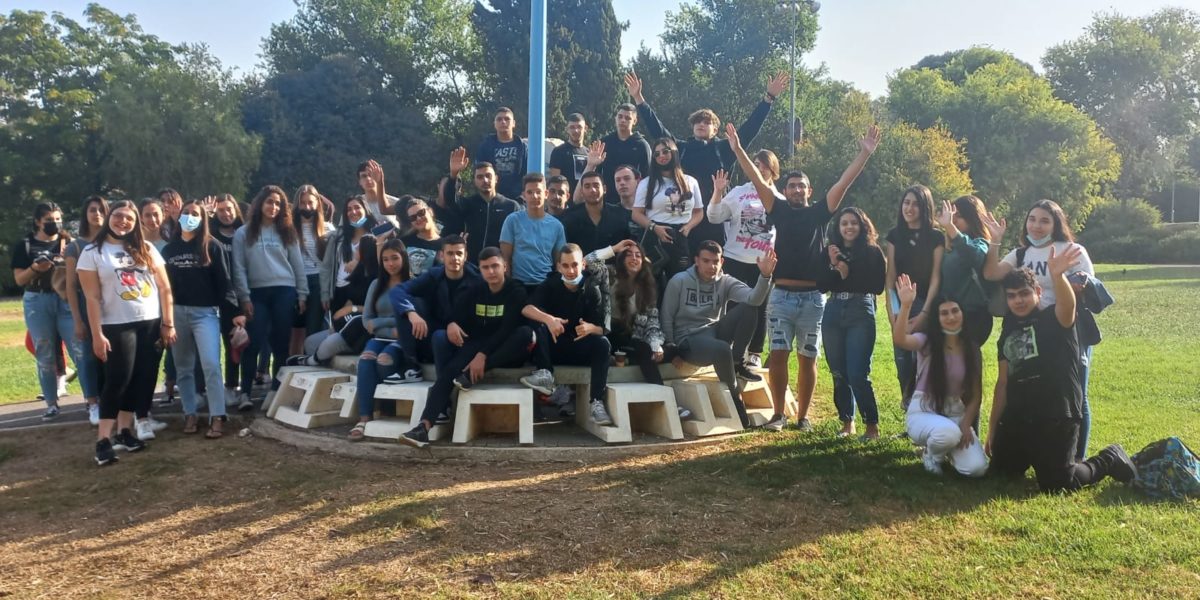 Connecting Worlds Program Brings Together Jewish and Arab teens from of Israel Sci-Tech Alon Ben Gurion School in Afula and Israel Sci-Tech Bustin Al-Marj.
After a year of Zoom meeting- the students of Israel Sci-Tech Alon Ben Gurion School in Afula and Israel Sci-Tech Bustin Al-Marj finally met face to face!
As part of the Connecting the Worlds program, 11th-grade students led by Ms. Rima Bashart and Ms. Yasmin Zuabi participated in a two-day seminar in Givat Haviva.
The seminar dealt with topics relevant to teenagers such as shared society, identity, citizenship, and culture. The meetings and the discourse circles allowed an open free environment to have a meaningful discourse on the similarities and differences, culture, civic issues, and dealing with reality no matter which society you are part of. The seminar created new acquaintances, meaningful learning and reflective thinking,
Harel Rahmiel, Israel Sci-Tech Alon Ben Gurion School student summed it up, "It was an unusual experience. We learned new things about each other: what does the other think, how he/she feels and mainly – not everything that is covered by the news is really true".
Coral Halevi, a student at Sci-Tech Alon Ben Gurion, said, "It was a really fun experience! I didn't expect this way to connect with people I don't know, with different religions and cultures than mine. I opened up to different worlds and cultures". Eden Zoabi, a student at Sci-Tech Bustin Al-Marj said׳, ′′ At first we had some fears like the language and the difficulty in communicating with the other side, or that they wouldn't accept us. But after we met, we became friends, this seminar helped us make new friends, not from the same culture or society but tolerance and love helped us connect. At the end of the seminar, we went out with new friends and information about Jewish society, it was lovely and amazing and I'm excited to go to another seminar ".
The two coordinators, Rima Basharat and Yasmine Zoabi explained that although the joint discussions were not always easy, the students learned to have open dialogue, be patient and listen to the other side as well. They had a great time, made social connections, and left the seminar with thoughts and wonders.
To learn more about the Network's USAID-funded shared society programming, please visit https://www.israel-scitech-schools.com/shared-society/.