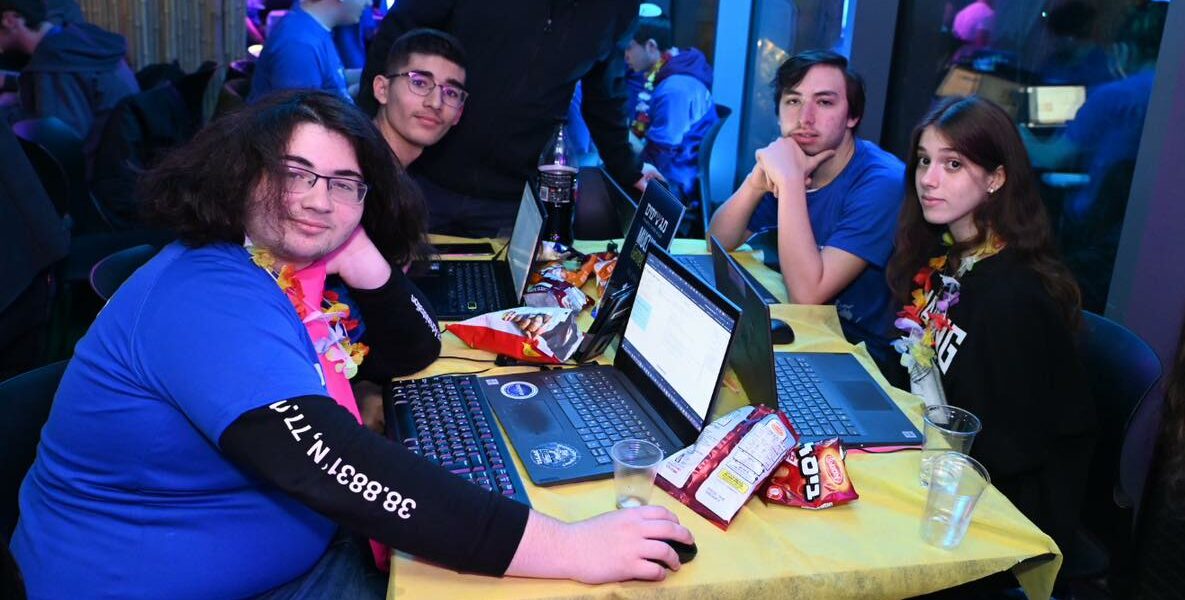 The national cyber championship has been operating since 2010 in the geographic and social periphery, with the aim of enabling curious and ambitious youth to learn in depth professional content in the fields of computers and cyber. The participants study a variety of fields such as programming languages, communication, networks and operating systems as well as personal project development. Its graduates are given the opportunity to be selected for the elite technological units in the IDF, to fill fascinating and important roles and to continue to academia and work in leading hi-tech companies. The students are accompanied by mentors from the hi-tech industry who meet with the different groups every week and guide them in the technological aspects of the various development projects.
Recently, the peak activity of the program took place – a white night of the Israeli Cyber ​​Championship event, the final competition attended by trainees from all over the country. Only 10 teams qualified for the grand finale, among them were Israel Sci-Tech students, the trainees of the program, who were marked as strong competitors. The unique night took place at the Check Point offices and included a festive meeting in the presence of senior officials from the IDF and the high-tech industry, who came to congratulate and encourage the competing trainees.
At the end of a powerful and exciting evening in which 440 12th graders from all over the country participated, and competed to crack a variety of CTF (Capture The Flag) style cyber challenges, the big winners were finally announced, in an announcement that placed Israel Sci-Tech students in the first places
Straight from the city of Ashkelon – four students from Sci-Tech Afridar High School won first place, and a student from Sci-Tech Ronson and a student from Sci-Tech Mikif A won second places.
To learn more about innovative Sci-Tech pedagogy, please visit https://www.israel-scitech-schools.com/.