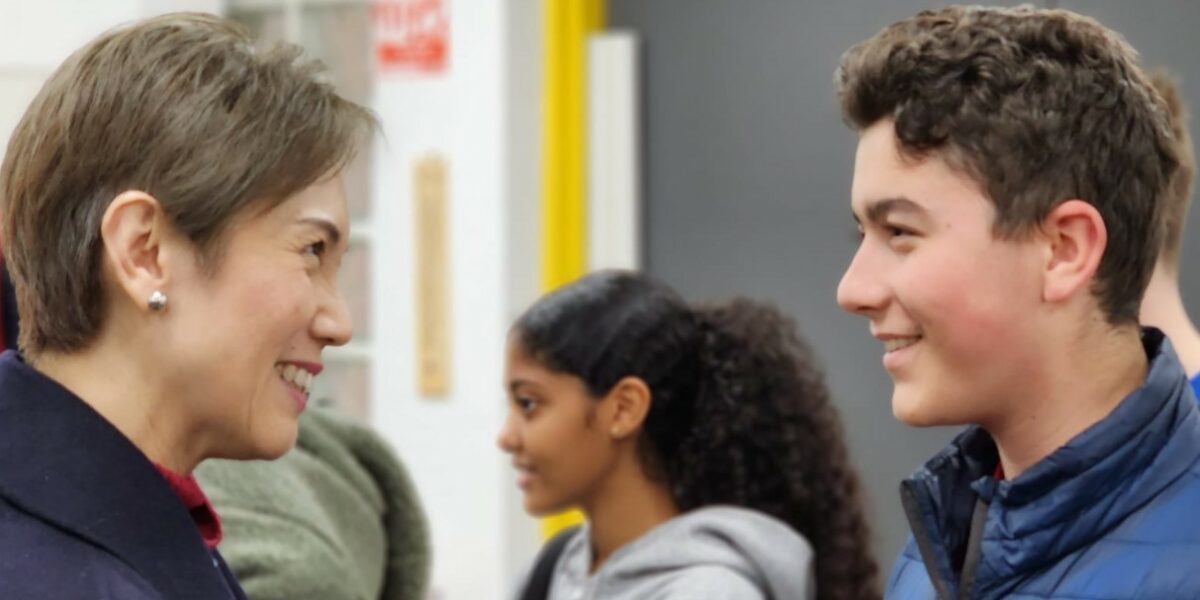 Singapore's Minister of Communications and Information Ms. Josephine Teo visited Israel Sci-Tech School in Rehovot, as part of her working visit to Israel to participate in Artificial Intelligence Week. She was received by Zvika Peleg, Israel Sci-Tech Schools CEO, Head of the Mushinsky Research & Development Department, Dr. Sharon Greenberg; and school principal Avi Sa'ar. Also attending were officials from the Singapore Ministry of Communications and Information, the Israeli Ministry of Foreign Affairs, and the Cyber ​​Agency of Singapore.
During the Minister's visit, the high school staff shared with her that within a decade starting in 2012, the matriculation rate at the institution increased from 50% to 100%. She also heard about the pedagogical and technological tools implemented in the high school as well as the "Future-Ready" program developed by the Israel Sci-Tech School Network, which aims to connect all the Network's schools to the high-tech world. Minister Teo spoke with teachers and students at the school and was happy to hear how the high school sought to build a supportive environment where students could thrive.
CEO Zvika Peleg concluded – "I thank the Minister of Communications and Information from Singapore, Josephine Thao, and the members of her delegation, leading scientists in their field, for seeing it appropriate to visit the Rehovot High School, immediately after landing in Israel in order to learn about the Network's activities. The connection between technology and education is necessary for our time and the cooperation of our Mushinsky R&D Center with a leading country in the technological channels like Singapore will enrich and advance both sides in the years to come."
To learn more about innovative Sci-Tech pedagogy, please visit https://www.israel-scitech-schools.com/.