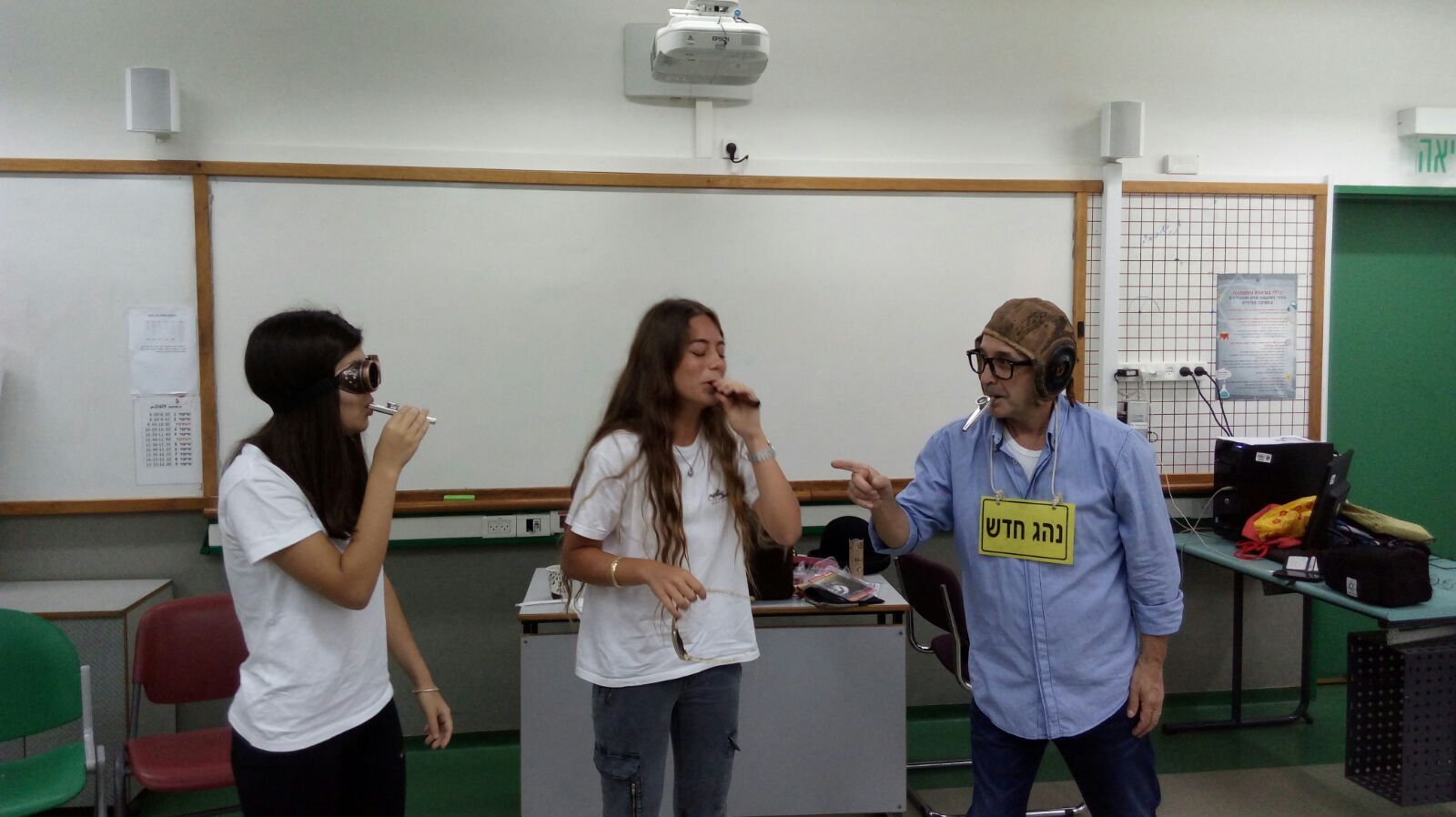 Peak events of the University School Programme were held recently for seventh- and eighth-graders, as well as the prospective seventh-graders of next year, in the Rose and Aliyah Shniya junior high schools, which are affiliated with Sci-Tech Darsky Comprehensive High School in Acre.
The University School Programme is the brainchild of Israel Sci-Tech Network's Director-General, Mr. Zvi Peleg, following the success of the various academic study programmes operated by the Department of Programmes & Projects at the Sci-Tech Network's Center for Development and Training. In the framework of this programme, each student at the school is exposed to academic opportunities, to academic studies and to the academic ethos through a unique customized programme tailored for the student's personal capabilities and interests. This programme was operated during the 2017-18 school year in two schools – Sci-Tech Darsky, Acre, and Sci-Tech Shein, Rehovot – in collaboration with the Bar-Ilan and Haifa Universities.
The peak event for eighth-grade students was a TED-style marathon of lectures on various subjects, held in the city's Pais Community Center. Each student chose two out of four lectures to attend:
Laughing outside the Box, a funny, interactive lecture by comedian Shlomi Algusi, was an unconventional, impressing journey into humor and laughter, exploring the underlying meaning of humor using examples, which invoked innovative thinking and motivation among the students;
A Matter of Perspective, a lecture by Shimon Hameiri on the subject of illusions and deceit in art and science, presented the students with surprising combinations of science and art, optical illusions, 3D images, magic tricks, and riddles, and gave rise to questions such as how does our brain controls our body movements; what is an optical illusion; what is unique about the art of Dali and Magritte, and can their works be replicated in reality; and various other concepts like distance, imagination, light and colors, impossible lines and objects, and more;
Camera Science, a lecture by Oren Ferber showed how cameras enable us to experience and understand reality in new, unpredictable ways, which included some hands-on activity with a mobile application for taking and sharing 3D images;
The Road to the Moon, a unique, inspiring lecture by Rani Eliav, described from a moving human perspective the incredible story of Man's journey to the moon.
The programme's seventh-graders participated in an event called "Science & So On", coordinated by Mr. Nitzan Onel and his company Mada Ivri ("Hebrew Science"). Each student was invited to attend two workshops of their choice, out of a wide variety:
Science Camera: when science meets a camera, the magic of long-exposure photography, slow motion, accelerated motion, and inverted time.
Game of Thrones & Game of Arrows: a leadership development workshop, for present and future young leaders, requiring the participants to plan and execute a winning tactic which comprises maneuvers such as charging, flanking, providing back-up, and more, in an enjoyable and challenging setting.
Cinematic Fires & Explosions: a lecture and a workshop on the similarities and differences between the two, touching on some basic concepts in chemistry. Using the Fire Triangle as a didactic backbone, this activity presented the students with many different demonstrations, such as a comparison between burning gases and burning liquids, oxygen-less fire, explosive fire, the burning and exploding of various gases, and even a demonstration of "a human on fire", just like in the movies. The lecture showcased some movie clips, to observe the common clichés of on-screen representation of fires and explosions. The students were also shown real clips of fires and explosions, such as racing accidents, explosions in gas stations and airplanes, as well as fires in space and domestic accidents. Using these, the students learned to analyze the characteristic dynamics of realistic fires and explosions, and looked at the pervasive gap between reality and imagination.
Electricity Workshop on electrostatics – what is static electricity?
Sixth-grade graduates from across Acre were invited to an experiential "open day" introducing the University School Programme, operating in Sci-Tech Darsky's Junior High Schools. were invited to uates from across the city vasive nd explosions, such as racing accidents, explosions in gas stations and aeroplThey took part in an activity involving huge, unique puzzle games, combining fun and social bonding with creative thinking, teamwork, and problem solving.