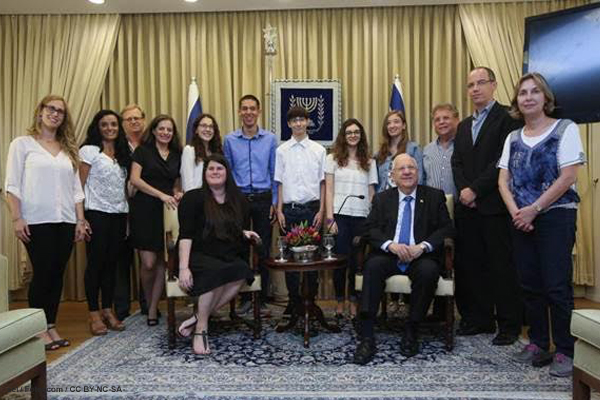 I'm excited to share that Israeli President Reuven (Rubi) Rivlin hosted the winner of the Google-Israel Sci-Tech Schools safe web surfing competition which has already reached over 20,000 people.
Israel Sci-Tech and Google have partnered together to train 1,000 young 'Web Rangers to promote safe surfing and combat cyberbullying among young people, and to make them ambassadors of safe surfing in the community.
Guided by educators, our students design creative campaigns with web-videos and classroom activities, target both schools and communities, alerting people to the dangers of the Internet.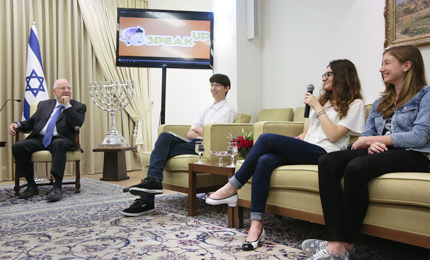 President Rivlin's words to our Web Ranger students:
I receive many letters from parents and children about violence on social media, and so I am particularly delighted to meet you youngsters who have decided to fight this phenomenon. You are not just 'Web Rangers' – you are the leaders of the future!
Web Ranger student, Dane, expresses the students' commitment to combatting cyberbullying through this project:
"This is my baby, this project. I hold it tight and won't let it go . . . It allows us to save the lives of others – you just have to open your eyes and reach out a hand."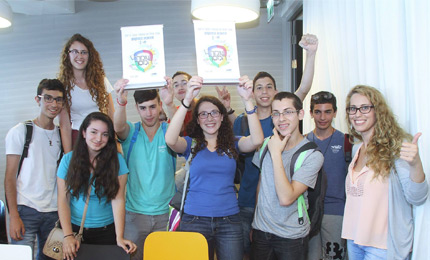 Impact in numbers
4 years in action
1,000 ORT Israel students trained as Screensavers
Tens of thousands of users educated about web safety, on and offline
200,000+  people have seen their campaigns
30,000   children saw the educational clip made by student Hadar Herskowitz, selected by the Ministry of Education for use on Safe Internet Day.
WWW   Web Rangers, born in Israel, is expanding and is led by Google in other countries
This powerful project unites Israel Sci-Tech's two educational goals: cutting-edge sci-tech education with values and volunteering.