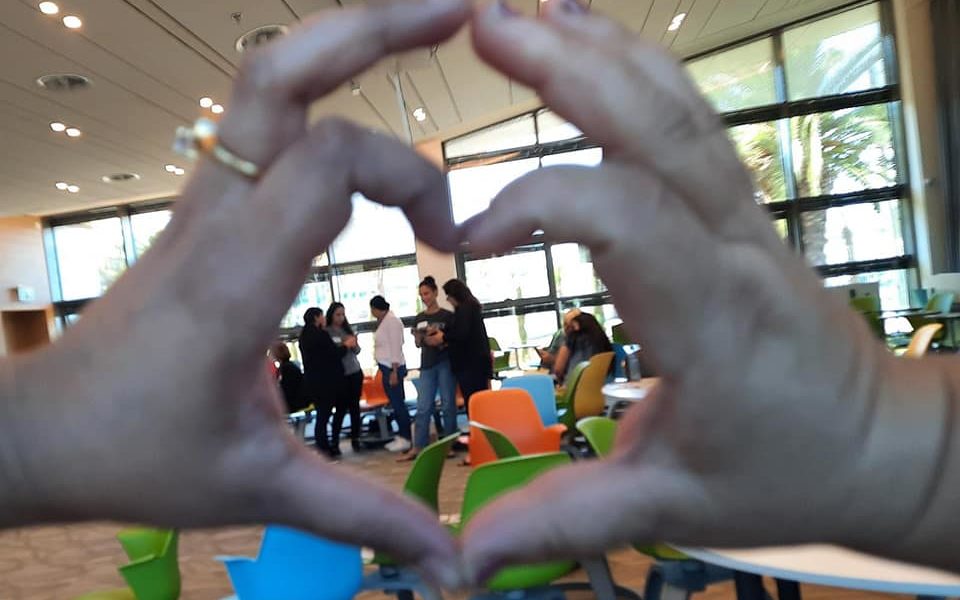 OrTov's Connecting Worlds Program Launches Initiative to Connect Jewish and Arab Youths to Strive for Tolerance and Acceptance of the Other.
The program coordinators from Jewish and Arab schools throughout Israel, were hosted at the center for promoting coexistence, where they were exposed to a variety of experiences and acquired tools in leading controversial conversations:
Music as a tool for dialogue
Photography as a tool for emotional expression
Introduction to using tools from the world of social history.
In the meeting, the coordinators also dealt with how to have a controversial conversation, how to lead promoting and democratic dialogue, and tips for dealing with racist and explosive comments in the classroom. The coordinators experimented at the Simulation Center in research through video to deal with conflict situations and improve interim communication skills.
Coordinators share their perspectives:
I've learned to prepare myself better for meetings, arrive ready in advance and with a clear goal.
The training gave built-in tools and the simulations allowed me to experiment with the tools I learned.
The training gave me perspective. I learned to ask the right questions, without siding with any position and allowing for different opinions.
It was a lab of varied opinions that greatly expanded the perspective. There is a huge effectiveness in experiential learning.
The peer size was very significant and I gained many tools that I will experiment with tomorrow morning.
With recent multi-year multi-million-dollar funding from USAID, the Network has implemented shared society programming in mixed cities throughout Israel. A distinct feature of Israeli society, a mixed city is one where the largest minority group comprises more than 10% of the city's total population. These programs are designed to bring together Arab and Jewish teens and their communities to engage in trust-building and conflict mitigation initiatives to promote a culture of peace and mutual respect. Programs focus on empowering Jewish and Arab identity while learning to recognize their diversity, and focusing on civic identity by exploring practical options for "shared life".
To learn more about Israel Sci-Tech Schools' commitment to Shared Society and the promotion of coexistence, please visit https://www.israel-scitech-schools.com/shared-society/.