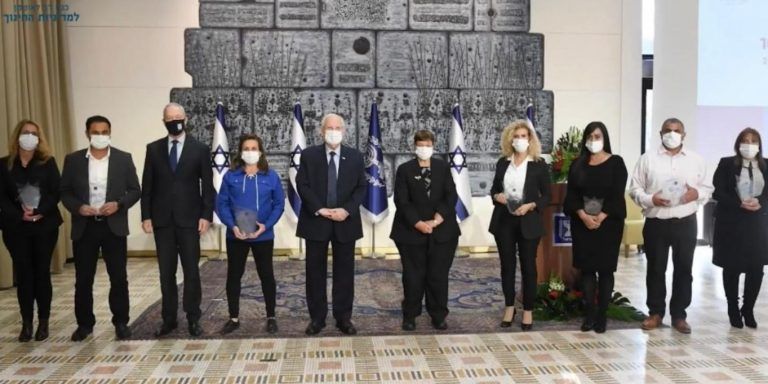 Israel's President Reuven Rivlin awards President's Medal for Hope in Education to Israel Sci Tech School Abu Talul in Neve Midbar.
The prize was awarded to schools for promoting education in partnership with various sectors of Israeli society, especially during the pandemic. The members of the Presidential Award Committee for Israeli Hope in Education, consisted of leading educators, examined hundreds of applications, of which four schools were selected for the Presidential Award for their outstanding activities as leaders in significant partnership education. The award was presented in person by the President and Minister of Education to the school's principal, Raji Alkram.
The school bases its work on creating an atmosphere that provides an educational solution for the various levels of students. The school strives to develop students' creativity and curiosity in order to prepare them for the modern and technological world, strives for the values of democracy to encourage graduates as leaders for good citizenship in Israeli society and works to establish regional leadership.