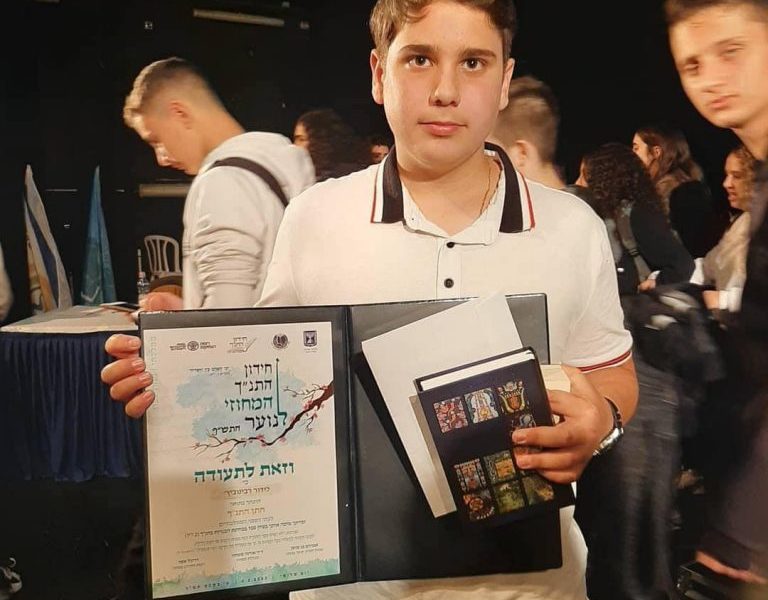 Israel Sci-Tech Students Grab Top Spots in the 2022 Provincial Bible Quizzes
The annual youth bible quiz has become a tradition since it was started as part of Israel's 10th-anniversary celebrations in 1958. One of the main objectives of the bible quiz is to encourage the interest, study, and study of Jewish youth in the bible as the cultural basis of the Jewish people. The preparation for it includes a process that lasts throughout the school year and aims to deepen the interest of students in the bible, and to increase its importance to them.
This year's bible quiz marked the "epidemic of medicine". First school quizzes were conducted, the outstanding students competed in municipal-wide quizzes, and in the next stage, the district quizzes took place. The winners of the provincial quizzes then proceed to take the national quiz, from which the top four (two state schools and two state-religious schools) will qualify for the world bible quiz.
The Central District youth bible quiz was held this year at Israel Sci-Tech School for Leadership and Science in Lod. Aderi Liron Chaim was awarded the title of district bible laureate, and Emuyal Eliav won second place. Both are students at Israel Sci-Tech Naomi Shemer School in Gan Yavneh.
The northern district youth bible quiz was held this year at the cultural hall in Migdal HaEmek. in the quiz for state schools, he received a standing ovation from his classmates, the district bible prize went to Lidor Rabinowitz, an 11th-grade student at Israel Sci-Tech Shlomi School.
To learn more about Israel Sci-Tech School's innovative education methodology, visit https://www.israel-scitech-schools.com/pioneering-models/