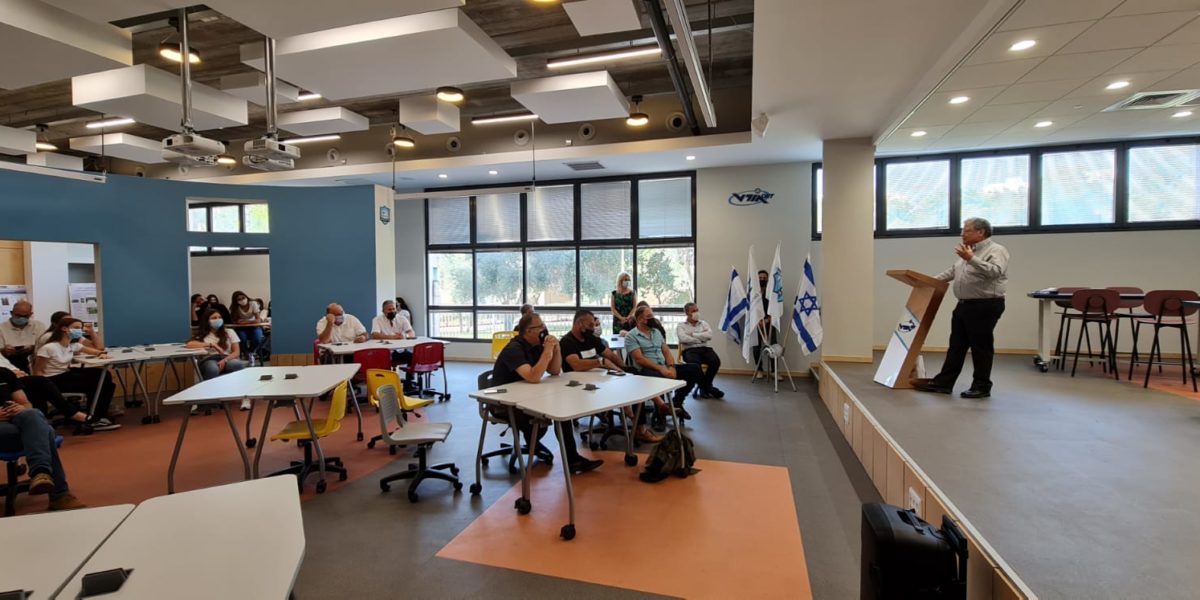 Israel Sci-Tech Schools inaugurates the Afek Innovation and Entrepreneurship Center in Kiryat Bialik in the presence of Mayor Mr. Eli Dokorsky, Mr. Zvika Peleg, CEO of Israel Sci-Tech Schools Network, and Director of Education Mr. Rami Porat.
The Israel Sci-Tech Afek Innovation and Entrepreneurship Center was designed by a joint team composed of the school staff, the municipality, and Israel Sci-Tech School leadership and is funded by the Sci-Tech Schools Network.
In recent years, Israel Sci-Tech Schools has focused on developing innovative solutions to improve the relevance of schools, as part of the "Start-Up Education" movement. The Network invests annually in the creation of innovative learning spaces that are planned and built in combination with relevant and adapted innovative pedagogy. The Network believes this will improve the ways of learning in the school and also, position the school in the community as an innovative and dynamic school in the education of tomorrow.
The renovation includes the following modules:
Learning spaces and content: A learning space geared towards a specific profession, such as a robotics lab, a media, and film studio, or an artist workshop. The space is designed to support the field of knowledge, the principles, and the skills required in this field of knowledge.
Flexible learning space: Enabling diversity in teaching methods, active learning, and the use of pedagogical alternatives such as: learning through play, learning while standing or lying down, collaborative learning, learning in "chevruta" and other different topologies of learning groups.
Learning Space Makers: Enabling planning and building projects in a Makers environment and a Project-Based Learning (PBL) approach similar to innovation centers in the high-tech and start-up world.
TED-style lectures: Exhibition and exhibition space – a learning environment that allows the presentation of students' current work, as well as lectures, pitches, TED-style lectures, and more.
Extra-classroom learning spaces: The roof of a school can be used as a botanical garden, an agricultural farm, a green energy complex. Schoolyard: a scientific garden, an agricultural farm, an outdoor classroom, designed corridors, and work areas.
Innovative innovation spaces are integrated: Which include a variety of functions according to the area designated in the school, the relevant trends, the ages of the learners, the connection to the community, and more.
To learn more about the Israel Sci-Tech School Network's innovative renovation program, please visit https://www.israel-scitech-schools.com/pioneering-models/renovated-spaces/