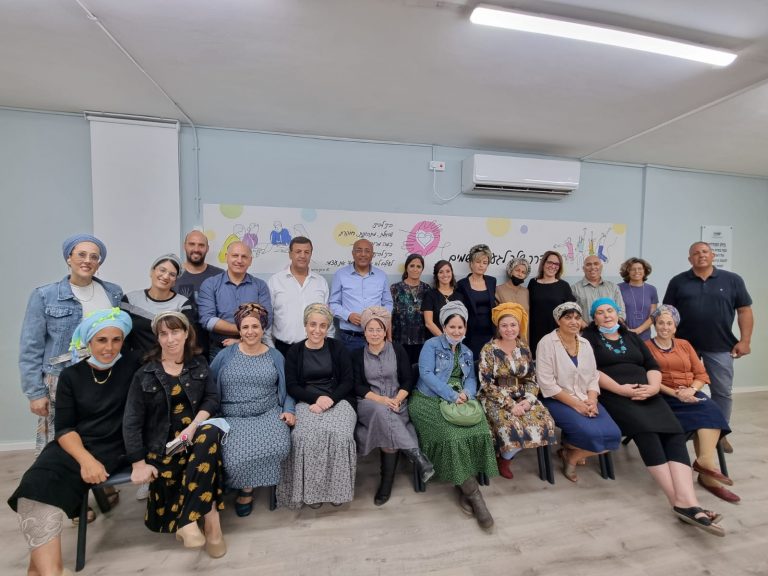 Israel Sci-Tech Schools Inaugurates Innovative Beit Midrash/Innovation Center for Teachers at Israel Sci-Tech Ulpanit School in Kiryat Gat.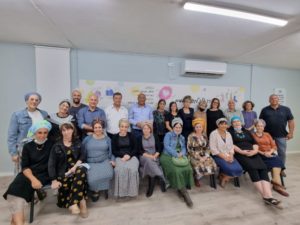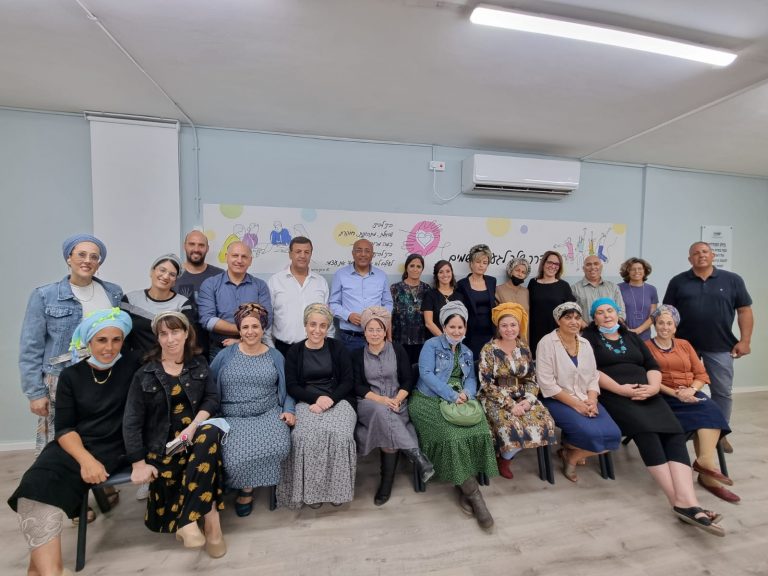 A beit midrash for teachers was recently inaugurated at the Israel Sci-Tech Ulpanit School in Kiryat Gat, in the presence of the Mayor of Kiryat Gat, Aviram Dahari, and with the participation of the city's education commissioner, Adv. Haim Abergil; the deputy mayor, Miriam Zaguri; the Israel Sci-Tech Schools Institute for Innovation Management Research and Development and Training, Galit Goldberger; staff members of the Institute, Zivia Afngr, and Shagiyah Ben-Bassat and School Director Sigal Yaakov and school staff. The opening of this new and innovative Beit Midrash is the product of a local and national team whose goal was to establish an innovative space to promote the development and empowerment of teachers and teaching." This is one of many similar projects to be launched in Kiryat Gat by the Sci-Tech Schools Gorelnik Institute for School Innovation.
The Mayor, Aviram Dahari, thanked the management of the school and the Israel Sci-Tech Schools Network for promoting the initiative to establish the Beit Midrash for teachers,
"This is a welcome initiative that puts teachers at the center of things".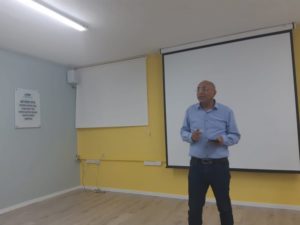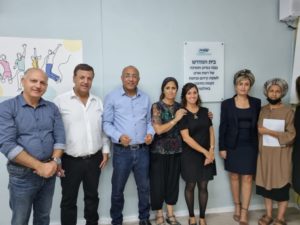 The director of the school, Sigal Yaakov, noted the process that took place under the guidance of Sci-Tech's innovation team, from formulating the vision to its implementation: "Thank you to the Sci-Tech Schools Network for its contribution to formulating the vision and establishing the innovative space of the Beit Midrash."
The director of the area on behalf of the Israel Sci-Tech Schools Network, Maher N. Aladdin, congratulated the participants and spoke about the excellent collaborations between the Network and the municipality in favor of promoting schools in the city. In addition, he thanked the studio staff for turning an educational idea into reality with the help and assistance of the Israel Sci-Tech Schools Network.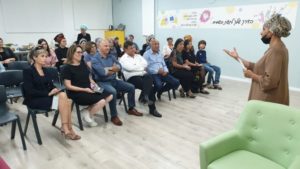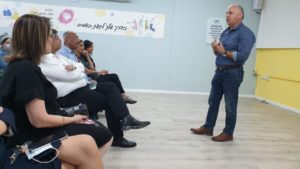 To learn more about Israel Sci-Tech Schools' innovative renovation plans for schools across Israel, please visit https://www.israel-scitech-schools.com/pioneering-models/renovated-spaces/.