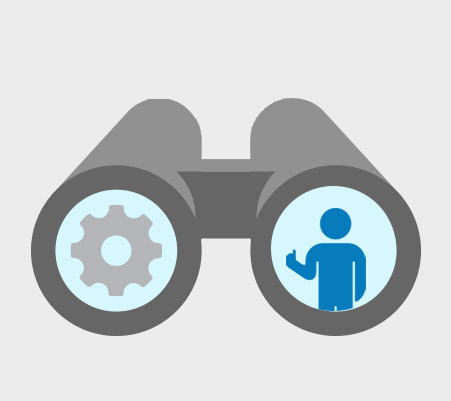 Originally published in The Times of Israel
During the recent Israel-Hamas conflict, Israel encountered an unfamiliar reality. Extremist groups of Arab and Israeli citizens inflicted terror in mixed cities. They have disrupted the common intersections of daily life.
The Israel Sci Tech Schools Network, which represents every Israeli, feels the pain of this discourse. Its 100,000 students and 8,000 teachers and administrators have launched a campaign to strengthen the fabric of Israeli society and promote their commitment to a shared society.
The Network is the largest science and technology school network in Israel. With 250 middle and high schools, industrial and vocational training centers, and colleges of practical engineering in 60 municipalities, the Network educates 1 in 10 high school students. The Network delivers world-class STEM education, and vocational training, to all groups in the country — secular, religious, and ultra-orthodox Jews, as well as Druze, Christian and Muslim Arabs and Bedouin. The diversity among the Networks' students offers an opportunity to promote egalitarian dialogue and social action that builds partnership and solidarity between groups of principals, teachers, students, parents, and community ecosystems.
With recent multi-year multi-million-dollar funding from USAID, we have implemented Connecting Worlds: shared society programming in mixed cities throughout Israel. A distinct feature of Israeli society, a mixed city is one where the largest minority group comprises more than 10% of the city's total population. These programs are designed to bring together Arab and Jewish teens to engage in peace-building initiatives to promote a culture of peace and mutual respect. Programs focus on empowering Jewish and Arab identity while learning to recognize their diversity, and focusing on civic identity by exploring practical options for "shared life".
These include strengthening democratic features of Israel, legislation to promote equality between communities within Israeli society, advancement of multiculturalism in education, culture and other aspects of public life; and equal and fair resource allocation and affirmative action projects. A particular focus has been to recognize and experience cultural representations of both groups, where elements from each group's literature, poetry, history, ethics, and collective memories are experienced.
These efforts have helped our students increase their social resilience in the face of the recent conflict. The goal of our program has been that if teens from mixed cities create friendships, then they can bridge over existing alienation and prejudices and develop positive feelings that peace is possible. If teens enhance their employment skills and vocational training, and collaborate on strengthening local socio-economic resilience then we can create communal solidarity that emphasizes shared responsibility towards their hometown. If we create local collaborations that address the economic interests shared by both Jews and Arabs, then we reinforce the linkage and mutual trust between the groups, develop new bonds of friendship and decrease the potential for conflict. Natalie Harpush, an 11th-grade student on the national teen leadership group says, "I joined the national leadership group of the program for various reasons, but mainly because I have leadership qualities and I believe it is important that Arabs and Jews participate and do something together. All students in the program are leaders themselves and the program combines different religions, languages, ​​and cultures. We meet once a week and the meetings are very fun."
Over 40 schools throughout the country are participating in ongoing encounters between Jewish and Arab students and teachers. Teachers and students in Kiryat Bialik and Sajur participated in a citizenship program. In the two years before COVID, these schools have been making the Journey to Poland together as part of understanding the Holocaust in Israel's psyche, and jointly participating in the ceremony of receiving an identity card (in the Being a Citizen program) for Druze Israelis. The inter-school cultural sensitivity and funding for grassroots initiatives have borne fruit. In Netanya, Lod, and Ramla principals and teachers take part in mutual acquaintance and connection gatherings. In Abu-Tlul, Kseife, Gan Yavne, Ashkelon and Al-Halal, principals focus on promoting programs on healthy living, mental health and resilience.
In Akko, schools are leading a discourse between Arabs and Jews in the city. The outcome is the development of a multicultural and trilingual tourism app that will stress the two cultures and their contribution to making this unique city what it is. As Nur Alhuda Hubishi, a 10th-grade high school student in Akko says, "Relationships must be good because we live in one common country. And yes, there are different peoples here, with different cultures, different religions, and different languages, but I learned a lot of new things, especially about the culture and customs of other children. The meetings in the program greatly contributed to improving my Hebrew language skills. Although the meetings were conducted in both Hebrew and Arabic, I didn't always understand Hebrew as well and although I am quite shy, it was important for me to speak Hebrew. But most important of all is that the program reminded me how important it is to not judge an entire group by one person." The School's principal Mahmoud Hajjog agrees. "The most basic values in person-to-person relationships are mutual respect, tolerance, cooperation, and mutual help. For me it is not enough just to live together, one should also know how to live together. The students in this program study together and do joint projects and this is what promotes these values."
The person-to-person model has real benefits as students collaborate on projects that benefit their communities. 11th graders in Afula and Bustan Al Marj learned Hebrew and Arabic together. They created new lyrics to the 2009 Israeli Eurovision song "There Must Be Another Way" to help them develop shared language. In Migdal HaEmek and Achva Gilboa, students studied entrepreneurship. In teams, they built apps and products to help their community. One team created a watch to send distress signals in the event of a drowning. Another team created a digital pen to translate spoken language into writing for people with disabilities.
We do this work because we must build a shared vision of an Israeli peaceful democratic society. Together we say no to hatred and division and yes to dialogue and mutual respect, no to destruction and yes to creating and building bridges out of partnership and giving, no to segregation, and yes to equal opportunities in all areas of life, especially in education.