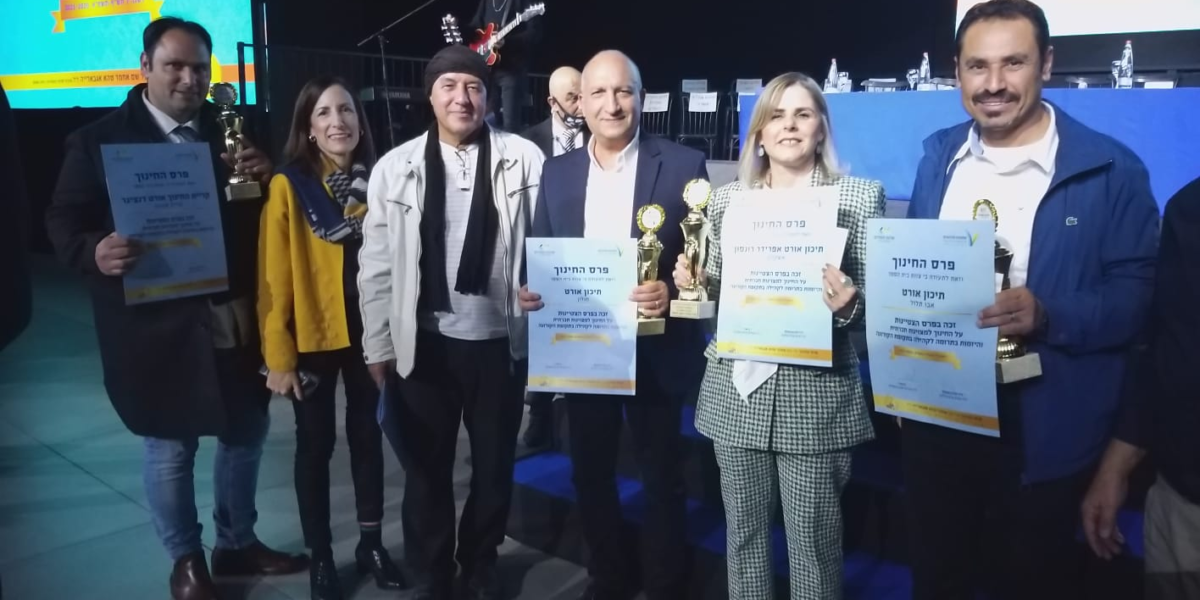 Friends of Israel Sci-Tech Schools is so proud of the Israel Sci-Tech Schools Network!
⇒ Sci-Tech Danziger Kiryat Shmona
⇒ Sci-Tech Abu Talul Neve Midbar
⇒ Sci-Tech Afridar Ashkelon
⇒ Sci-Tech Holon for Science and Technology
And in addition, the certificate of excellence was given to the pedagogical directorate to the coordinator of Sci-Tech High School Beit Haarva in Jerusalem.
The Education Awards of the Pedagogical Association and the Teachers' Organization, were awarded this year on education for values and social excellence: social and civil involvement, giving and contribution to the community focused on unique social activities during the Corona period.
To learn more about Israel Sci-Tech School's innovative pedagogy, visit https://www.israel-scitech-schools.com/pioneering-models/