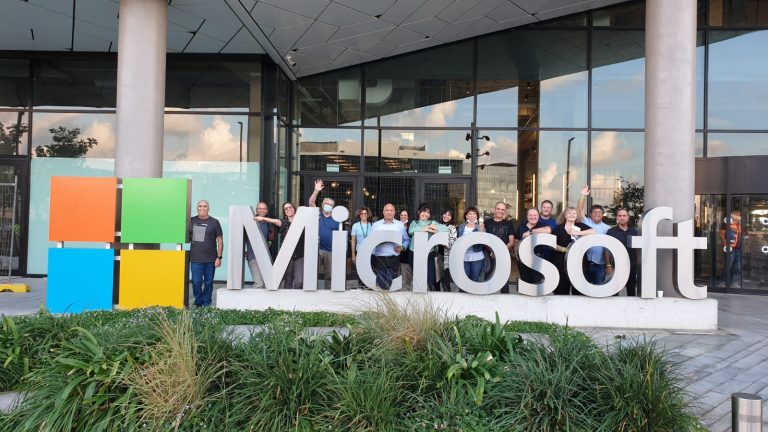 11 of the most innovative principals in the Israel Sci-Tech Schools Network launch a year of research and analysis into the future of education by visiting Microsoft's Israel Headquarters in Herzliya.
The group is gathering to examine ways and models to create the school of the future – a school that generates relevant learning experiences for students while exposing teachers and administrators to advanced and diverse educational technology and pedagogy.
The day opened with a review given to the principals by the Microsoft Department of Education, about the special capabilities of the Microsoft teams tools and their suitability for the education and teaching community. Next, the principals toured the modern and impressive structure, whose architectural design took into account a large number of factors, from saving energy and the environment to connecting to the community and social inclusion in all its nuances. In the second part of the day, a number of principals presented the successes and challenges in the progress of the projects in their school, which they began to work on during 2020-2021.
To learn more about how the Israel Sci-Tech Schools Network supports teachers, please visit https://www.israel-scitech-schools.com/the-rd-incubator-for-training-teachers-of-innovation-and-entrepreneurship/