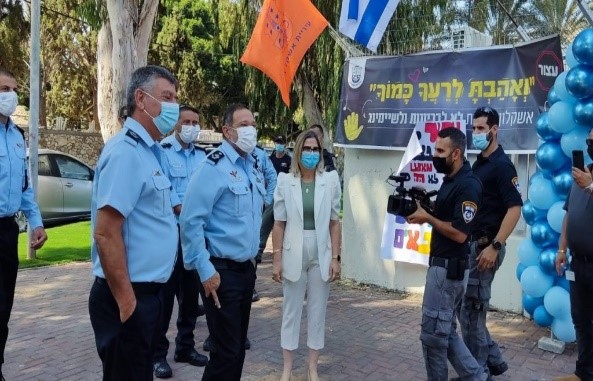 The school year for Israel Sci-Tech Schools Network has begun with schools opening all across the nation. This is the second school year that opens in the shadow of the pandemic. As we all know, Israel has made huge strides in dealing with the virus, and during the summer the Network led a nationwide vaccination campaign.
Every year as the school year begins, the Ministry of Education publishes a list of top schools and our Network has 10% of all the best-performing schools in the county. The Networks' teams were prepared to start the school year with insights from last year. New programs have been implemented, especially in relation to distance learning, student empowerment and social, emotional, and mental health resilience, teacher training and professional development around new innovative digital tools, and pedagogical innovation required from distance learning itself. We are also dedicated to repairing the communal relationships in our mixed cities of Lod, Ramla, Acre, and Maalot by promoting campaigns to encourage cohabitation between Jews and Arabs.
Special visitors helped to open the schools across the country:
The Commissioner of Police, Superintendent Yaakov (Kobi) Shabtai, a graduate of Israel Sci-Tech Afridar School in Ashkelon, opened the school year by visiting the school. To the students, he said: "Walking through the school corridors takes me back 39 years to my mechanics classes, I tell you, you will dream big and aspire to the highest in life." (Top photo).
MK Yuli Edelstein, accompanied by the mayor of Ariel, Eli Shabiru; the director of the education department at the municipality, Erez Amber, and the regional director of the Israel Sci-Tech Schools Network, Iris Harel, opened the year at the Israel Sci-Tech Yuvali Ariel Education Campus. (Middle Photo).
At Sci-Tech School in Givatayim, which is currently marking 100 years since its inception, the mayor paid a celebratory visit. (Bottom photo).
To learn more about Israel Sci-Tech Schools, visit www.israel-scitech-schools.com/